Any business that trades internationally will recognize that it is often a thankless task trying to follow the journey of a cross-border payment through the global banking network.
That's why last year, we decided to take our cross-border payments offering to the next level by becoming a member of SWIFT gpi.
Read more:
This revolutionary global payment innovation has enabled us to offer automated 'Amazon-style' payment tracking capabilities. Every SWIFT payment gets a unique ID, allowing us to track its journey in real-time.
It's transformed the cross-border payments experience for the financial institutions we work with. Since adopting SWIFT gpi, we've been able to trace and resolve 60% of failed payments made through Currencycloud in less than a day, and often in a matter of minutes. That's a significant difference for our clients and their customers when you consider that, across the entire global payments industry, most failed payments typically take more than seven working days to resolve without SWIFT gpi, due to the complexities of international banking networks.
Our SWIFT gpi API pilot programme
We're now taking our SWIFT gpi capabilities even further. Soon, our clients will be able to check the status of a payment themselves through our self-service SWIFT gpi API. Instead of having to wait for a response after reporting an issue, such as a missing or failed payment, they will have that information at their fingertips, 24/7.
We're trialling our SWIFT gpi API with six Currencycloud clients, including Penta, TransferGo and Money Mover. SWIFT gpi tracking will also be available to clients using our Currencycloud Direct UI.
We're really excited to be working with these FIs, and we're keen to use their feedback to hone and advance our API, so that we can move to a phased global roll-out.
Though we have our own ideas as to how we'd like our product to take shape, there's no substitute for collaborating and learning from the experiences of others.
Why we believe self-serving is the future
At Currencycloud we've been working hard to expand self-service functionalities for our clients across our platform, bringing wide-ranging benefits in terms of speed, control, cost and flexibility. At a time when businesses are even more focused on keeping costs to a minimum, being able to automate time-consuming processes, whenever and wherever possible, is key.
That's why FIs can now use our portal to raise and manage support tickets, download reports of all their transactions and payments and manage their own margin account.
Not only can self-serving save businesses time and reduce operational expenses, it can also help them to free up their teams to focus on other important areas of their business.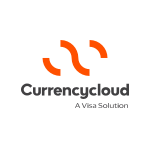 By:
Currencycloud
We're re-imagining the way money flows to create a better tomorrow for all.