In 1994 Bill Gates famously said: "Banking is necessary, but banks are not". Fast-forward 27 years and his words are playing out across the financial services landscape. Take consumers in the lending space for example, who hold all the aces in today's interconnected society. Gone are the days when legacy lenders can rest on their laurels and assume their antiquated services are sufficient.
Traditional systems and processes – which are typically laborious and rigid – no longer cut the mustard with modern consumers who demand technology-enabled accessibility, convenience, and personalization.
Enter Fintechs: experts at leveraging digital technologies to offer innovative solutions centered on enhanced customer experience, streamlined processes, and reduced cost. One of the most transformative trends in the world of Fintech currently is embedded finance, which is making waves in the lending industry by challenging the status quo – giving rise to a new breed of Fintech provider: the Lendtech.
What is embedded finance?
Often described as "the future of the financial services industry", embedded finance is the integration of a non-financial service provider with a financial service – such as lending – to streamline financial processes.
Read more:
How does embedded finance fit into the lending space?
All too often there is a gap between the product or service a customer is purchasing and their ability to finance it quickly and efficiently. To bridge the gap, the customer's only choice has been to seek the services of an external financial service provider such as their bank. For example, a legacy third-party lender, such as a bank, would give that person a loan to buy a house, car, or other large purchase. But that purchase experience would be disjointed by negotiating a purchase price with the vendor, leaving the vendor to go to the bank and agree a loan, and then organizing the transfer of funds between the two, possibly also through additional third parties such as solicitors.
With embedded finance, the bank is replaced through the integration of innovative lending services into the end-user experience – enabling the non-financial services business to provide automated banking services.
Embedded finance essentially allows the consumer to manage their finances seamlessly and in doing so enables embedded lending: the ability to access lending services through various platforms, allowing consumers to apply for, and get, a loan or credit card at the point of purchase.
Take an online store like Amazon (the merchant), for example, which offers a "Buy Now, Pay Later" option that converts the cost of a purchase into an automatic loan from the online store instead of a third-party provider.
Do we need another level of innovation?
If there is a demand for something, this is a clear sign that it is needed – and there is a strong demand for embedded finance, which benefits all parties involved:
Merchant:

opens new revenue streams with limited investment and infrastructure costs. It also enables the merchant to reinvent the services they offer using automated lifecycle management, increase their lifetime value and retain customers.

Lender:

having gained access to a diverse pool of new borrowers, lenders can access real-time data that drives informed decision making, improved efficiency, and lower costs that can be passed onto the consumer.

Consumer:

in addition to reduced costs, embedded finance facilitates a streamlined customer journey by allowing them to buy tailored products using a frictionless service when they need them.
The impact of this demand is staggering: revenues for embedded finance services were $16.1bn in 2020, and are forecast to reach $140.8bn by 2025.
Layers of innovation are already enhancing the customer payment journey and there is room for more provided they don't disrupt the process. For example, it's no secret that online marketplaces (the merchant) such as Walmart – the world's largest retailer – partner with Paypal to facilitate payments, but did you know they – and many others – also provide customers with access to credit directly at the point of sale without breaking their journey or creating a gap?
What makes a successful partnership in this space?
Embedded finance is a complex ecosystem in which different participants – the merchant and the Lendtech provider – have different roles. So, how do you approach this uniquely interconnected system in a way that achieves synergy and maximizes potential value for all?
For a start, both parties should have complementary offerings – then it's all about teamwork. Successful embedded finance requires the establishment of a strong partnership that facilitates effective collaboration; one that is built on common goals and a clear strategy. Some merchants fall into the trap of becoming the Lendtech's customer, rather than their partner and growing in tandem.
What does the future hold?
While the goal of Lendtechs is not necessarily to compete directly with incumbent financial institutions on their turf, embedded finance – and subsequent embedded lending – has dented their market share. These legacy providers now have a choice: stick to what they know or embrace the opportunities embedded finance creates for their products and services by working in partnership with Lendtechs to embed their solutions into their digital platforms, or even acquiring them altogether. If they choose to move with the times – and do it successfully – they will be well-placed to meet the demands of the modern, tech-savvy consumer and make Bill Gates eat his words.
To find out more about how Currencycloud could help your business, speak with our Lendtech experts.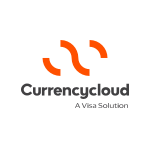 By:
Currencycloud
We're re-imagining the way money flows to create a better tomorrow for all.