The world doesn't stop at the weekend
Far from it, it speeds up.
Imagine not being able to order from Deliveroo over the weekend. Or that you couldn't pay for a train ticket on an app because it's 2am on Saturday. It seems fantastical, the result of a major internet glitch or power outage. Everyone now expects 24/7 access to so many services, with whole sectors devoted to 24/7 service, from home deliveries to travel.
This makes it all the more surprising that the very same cross-border market that powers our 24/7 access to goods and services is for all intents and purposes asleep – or not working as it should be – over the weekend. Because from after 5 o'clock on a Friday the FX market and most banks shut down and are not open again until Monday morning.
This leaves businesses serving the FX market facing only two choices, both of them far from perfect.
They can shut down over the weekend, leaving the door open for their customers to find somewhere else that is prepared to take the risk of trading over the weekend.
They can stay open and take on FX risk, building their own out-of-hours trading solution, involving a lot of development work and associated costs, as well as assuming enormous risk and, as a result, likely offering unappealing FX rates to their customers because banks set the rates high in case of a 'black swan' event*.
Currencycloud wanted to make FX trading and the sending of payments over the weekend seamless, and ensure it brings the same value for money to our clients, and their customers, as it does for them during the week. To give them the same peace of mind they enjoy in the week when they use an FX service. It's what every business wants, right? To be able to give their customers the same great experience they enjoy Monday to Friday but on Saturday and Sunday too. All while having peace of mind that they themselves aren't taking on any risk in the currency market.
So, in partnership with Visa, we created a 24/7 FX service to help businesses in the FX market. We've called it Weekend FX. This blog highlights several possible use cases that could benefit from Weekend FX, as well as giving an overview of how Weekend FX works.
24/7 FX: Business doesn't stop at the weekend
Backed by, and built in partnership with Visa, Weekend FX takes away all the risk, complexity and cost to support businesses with cross-border payments outside of the normal Monday to Friday trading hours. This new solution means that businesses can offer customers a competitive fixed FX rate after the markets close on a Friday evening, and this rate will be what clients and their customers settle at on Monday morning when the market opens again.
Businesses of all sizes can benefit from the peace of mind and financial stability Weekend FX brings to weekend transactions. They can offer their customers the ability to operate 24 hours a day, seven days a week, and themselves win more revenue and wallet share by providing a weekend service. There's no need to build a complex and costly in-house solution – Currencycloud does all the heavy lifting, and takes on all the FX risk over the weekend. By using Weekend FX, businesses lock in FX rates on a Friday, giving their customers confidence in their actual transaction amount, with money settled on Monday and Tuesday.
Getting businesses FX-ready for the weekend
A lot happens over the weekend. Here's a look at how businesses are using Weekend FX and seeing it make a positive difference to them and their customers.
Business-class service 24/7
Private jet rental marketplaces can use Weekend FX to offer the same excellent service to their customers that they do Monday to Friday. The rate their client hires the jet to make that trip to Nice, will be fixed. They don't have to endure any turbulence in the exchange rate over the weekend. Which means they no longer have to take a price hit if the rates change.
Swinto: Peace of mind 24/7
A Currencycloud client who is one of the early users of Weekend FX is the Fintech Swinto whose app offers easy, accessible instant money transfers to Swiss-based Kosovans and Albanians, at no charge to them. At the heart of Swinto's offering is the ability to instantly transfer funds at no cost. With Weekend FX Swinto is able to continue to offer this low-cost service by locking in a fixed FX rate for its customers over the weekend.
CTO Ulpian Morina: "Currencycloud's Weekend FX gives us what would otherwise be a complex set of functionality that we would have to develop in-house, which would lead to unstandardized solutions on every back-end. At Swinto, we want to focus on doing what we do best, and this solution is what Currencycloud does best."
Because people tap 24/7
Businesses offering cards to their customers can benefit from the fixed rates guaranteed by Weekend FX to authorize card transactions and give their customers a real-time payment notification of how much something will cost them. With the rates guaranteed over the weekend, a person on holiday will pay the same amount they see when they first tap their card when they order that pizza in Rome.
Keeping efficient 24/7
An immigration firm which excels in keeping clients up to date with the processing of applications, now doesn't have to stop work at the weekend; they can make and accept cross border payments over the weekend and process people's visa applications without incurring any risk in currency fluctuations.
Risk-free 24/7
With Weekend FX a Wealthtech can, for example, allow their customers to buy US stocks and shares over the weekend, with the Wealthtech committing a price or an amount of a US stock, to their customers. They can lock that price in, which means they aren't taking on any risk over the weekend.
Better remittance payments 24/7
Traditionally, remittance providers are exposed to FX volatility over the weekend. Their customers are unable to schedule remittance payments on the weekend, so they lose weekend flow and also run the risk of losing customers to other Fintech providers. With Weekend FX these providers can offer their customers the same great service that they offer during the week. They are not exposed to the volatility of the weekend market, and can pass on this reassurance to their customers.
Speeding up banking transactions
A bank can offer their business banking customers the ability to take advantage of the liquidity inherent in the bank, and benefit from a guaranteed FX rate that is locked in. So, if a UK business wants to buy £5000 worth of widgets from a New York customer of that bank, this bank can make the trade instantly, knowing that the New York widget company is no risk. The bank can cover the cost of the transaction, paying out on Saturday or Sunday because it has liquidity to do so. Here, Weekend FX speeds up transactions: there's now no need to wait until Monday to process them.
FX no longer gets the weekend off
There's now no barrier to making FX transactions over the weekend now that 24/7 FX is here. Weekend FX removes the obstacles of risk; there are no scary surprises on Monday morning. People can worry less about Black Swan events over the weekend. Perhaps the best benefit of all, is that the customers who rely on their banks and providers Monday to Friday, now have a reason to stay with them seven days a week.
*Black Swan events like the unpredictable, unplanned, disruptive moments of the 2008 financial crisis, the 2020 pandemic, and the sudden invasion of Ukraine by Russia have an immediate impact on the FX market. When a Black Swan event happens over the weekend, the consequences can be disastrous for the financial market, which is why banks mitigate against sudden changes in the market over the weekend, resulting in less attractive and more punitive FX rates.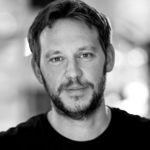 By:
David Reiss
David has been an ever-present figure at Currencycloud since the early days and has held a number of roles during his time at the company, including Head of Client Support and Head of Solutions. His depth of knowledge of the Fintech industry and the nuances of cross-border payments would have you finding it hard to believe he was once a trainee solicitor. These days he is our Programme Director for Strategic Partnerships, working with the Currencycloud partner ecosystem to deliver best-in-class cross-border payments solutions for end users.