Achieving operational efficiency is crucial for Fintechs at the best of times. But during this current period of uncertainty and belt-tightening, it is even more important that businesses are able to minimize costs and automate time-consuming manual processes wherever possible.
Read more:
At Currencycloud, we've taken a number of important steps to put power back in the hands of our clients, by enabling them to self-serve various aspects of our platform.
Why self-service is a win-win for Fintechs
Self-serving offers wide-ranging benefits in terms of speed, cost and flexibility.
Instead of having to wait for a response after reporting an issue (such as a missing payment), clients can do things on their terms, whenever they choose. At a time when COVID-19 is slowing down supply chains, self-serving can help to keep businesses moving.
The ability to manage payments and transactions 24/7 is also a significant advantage for the increased number of people working from home, often with irregular hours.
Here are four of the important ways that clients can self-serve via Currencycloud Direct.
Payment tracking
The lack of transparency and visibility when making cross-border payments has long been a source of frustration for Fintechs, challenger banks, payment service providers and their customers. It can also significantly slow down supply chains.
A manufacturer trying to buy goods from an overseas supplier, for example, might discover that goods cannot be released for export until payment is confirmed. This is a particularly pressing issue at a time when COVID-19 is already causing supply chains to slow down.
Since 2019, Currencycloud clients have been able to benefit from the SWIFT gpi global tracking system, which gives each payment a unique identifier so it can be traced at every stage.
Our self-serve functionality allows Fintechs to submit trace and recall requests for SWIFT priority payments and generate confirmation messages once a payment is completed.
In the latest enhancement to our self-service offering, we will soon be launching an API that allows our clients to take control of tracking payments themselves using SWIFT gpi. We are currently trialling our SWIFT gpi API programme with a number of clients. GPI tracking will also be available to clients using our Currencycloud Direct UI.
Raising and managing support tickets
Another new addition to our platform is an easy-to-use online support portal, that allows clients to raise queries and see the status of any issues they have flagged with us.
The portal enables clients to quickly raise a support ticket, amend it, add to it, or share it with a colleague.
Our aim is to give our clients as much transparency as possible about who is looking into their query, and what stage it has reached.
Accurate reporting
At a time when margins are tight for many businesses, it is crucial that clients are able to quickly and easily identify where their money is held and in what quantities, in order to make smart, agile and data-driven decisions about what to do with it. With Currencycloud Direct, clients can download reports of all their transactions and payments, and can use these reports to build valuable insights into trends within their customer base. We've previously discussed how clients are able to use this data to make a difference to their bottom line.
In addition, our export functionality allows clients to download and share reports with their customers.
Margin management
Margin is a form of collateral paid by clients who regularly book forward trades of foreign currency, to mitigate the risk that a trade might be cancelled. Unlike deposits paid on a trade-by-trade basis, margin is put into a separate account, to be used as and when required.
A margin account speeds up FX by removing the need for an individual deposit each time a client makes a forward trade. With Currencycloud Direct, clients can manage their own margin account, and instantly top up or withdraw margin as required.
Peace of mind during a time of uncertainty
Self-serving also adds a layer of security for our clients, reducing the need for sensitive information to be shared via email or phone. Instead, clients can log in to our portal using their account credentials in order to view and manage transactions.
This is an important consideration given recent warnings about fraudsters trying to profit from the coronavirus pandemic using methods including website, email and telephone scams.
Self-serving is the future of Currencycloud Direct
At a time of upheaval, we believe it is vital to help our clients reduce costs and operate more efficiently – and we believe self-serving allows them to do just that.
Call our Sales Team to find out more about the different ways you can self-service using Currencycloud Direct.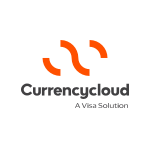 By:
Currencycloud
We're re-imagining the way money flows to create a better tomorrow for all.