There is one portmanteau that stands out from the crowd in the digital age: Fintech. This clever fusion of finance and technology is much more than just a buzzword. It has evolved into a thriving industry that has a clear and important objective—to disrupt the outdated financial services available to small and medium-sized enterprises.
With financial services and technology locked in a firm embrace at last, a steady stream of disruptive trends has invigorated the financial sector—not least, embedded finance. This integration of financial services into non-financial websites, mobile applications, and business processes was already a hot topic before the COVID-19 pandemic blindsided society, and has gone from strength to strength since, as consumers increasingly demand intuitive online platforms to buy products and services. Nowhere is this more evident than in the wealth management space.
Embedded finance and wealth management
Wealth management suffered from a common problem that hamstrung the financial services sector prior to the Fintech revolution: companies that wanted to add specialist financial services to their products—in this case, investment features—had to contend with technical, security, legal and regulatory barriers. These challenges restricted wealth management to large incumbent financial institutions and their increasingly antiquated services and infrastructure.
Fintech's power to challenge the status quo and disrupt this space using embedded finance has enabled customers to grow their wealth by easily investing the money they hold in current accounts; while also creating a new way for challengers to engage with their customers—shaping a more competitive, stable, and flexible investment landscape.
New embedded finance providers like DriveWealth are opening the door to wealth management for a much wider range of companies—and challenging the fragmented legacy systems offered by traditional institutions. To get a better understanding of how this forward-thinking digital investment experience is opening the door to a new breed of investor, we spoke to DriveWealth President, Julie Coin .
DriveWealth
DriveWealth believes that buying stock should be as easy as buying a latte. That is why they were the first in the world to invent real-time fractional share trading technology, enabling banks, brands, Fintechs and more, to e volve consumers into investors through engaging, user-friendly, embedded investment experiences. DriveWealth's cloud-based, API-driven B2B brokerage infrastructure provides a cutting-edge alternative to the aging legacy platforms that brokerage firms still rely on—and is ultimately democratizing investments through technology in the process by enabling investors to invest with as little as $1.
By embedding investing into their global partners' new and existing digital experiences, Julie believes that DriveWealth is demonstrating the value of innovation in retail wealth management:
"We believe that the future of retail investing is mobile, transactional and fractional. Our technology is designed to support millions of microshare transactions so we can power any embedded investing experience our partners design—from roundups to rewards or other passive 'set it and forget it' type experiences. The ability to penny-cost average into the markets through many microshare transactions, provides an entry point for people who do not view themselves as a typical investor."
In doing so, DriveWealth is helping break down the psychological barrier created by traditional brokerage firms, which typically have large minimum investment requirements that are beyond the reach of the emerging investor.
This entire trend is facilitated by the wide-scale adoption of digital wallets, which make opening and funding investing accounts fast and frictionless. The latest investing experiences are intuitive and consumer-like, where buying shares of stock is just as easy as shopping online. Consumer-like user experiences, coupled with the ability to start investing with only pennies, helps remove the psychological barriers for new investors.
Julie sees the democratisation of investing through embedded finance as an opportunity for DriveWealth—and its partners—to improve financial literacy through doing:
"Getting people started is key—especially with amounts that are not meaningful to them financially. As they invest more, our partners are using artificial intelligence (AI) and machine learning (ML) to improve financial literacy through engagement, and help novice investors become more disciplined and sophisticated in their approach to investing—and their financial life in general."
Companies that can teach investors how to build wealth over time will optimize the LTV of their customer base.
Several industry research reports show the increased engagement of retail investors in the overall markets continues and remains at elevated levels vs. pre-pandemic. For example, according to DriveWealth's Global Retail Trends Report in Q2 2021, both the number of trades and total volume traded in the first half of 2021 surpassed activity levels in the full year 2020.
An example of DriveWealth's technology in action is its work with Revolut : DriveWealth powers commission-free stock trading on the Revolut app, which allows the Fintech's customers in the U K and Europe to invest in the U.S. stock market.
Embedded finance's ability to disrupt the wealth management space is far from over. Julie highlighted several compelling trends that she sees on the horizon:
The ability to tap into the 'buy what you know' philosophy by allowing users to invest in stocks of brands they consume regularly at the point of sale—enabling them to become part of that brand's journey and take control of their financial life
The ability to leverage artificial intelligence to create customized recommendations and provide personalized information, giving users the tools to make more informed decisions about their financial futures
Learn more:
A truly global offering
To offer a truly global and frictionless investment platform, DriveWealth has partnered with Currencycloud. The vital process of moving money around the world to purchase stock is often time-consuming and expensive when performed using legacy payment networks. Currencycloud's multi-c urrency account infrastructure overcomes this by dovetailing with the DriveWealth platform to provide users with the ability to rapidly collect, convert, pay and manage currencies simultaneously, wherever they are in the world. "This alignment of forward-thinking technologies creates a well-balanced investment ecosystem in which users can access stock conveniently and pay for it seamlessly" Julie explained succinctly – allowing DriveWealth's partners to expand their offering with ease.
Embedded finance is not only restructuring the distribution model for financial services; it has allowed technology companies to enhance the financial lives of consumers. DriveWealth – in partnership with Currencycloud – is at the forefront of embedding investing into everyday consumer activities and experiences. The subsequent accessibility and inclusion in this space is changing the profile of the average investor, who can now invest as much – or as little – as they want when they want.
To find out more about how Currencycloud could help your business, speak with our Wealthtech experts.
—
Continue to explore Currencycloud's series of interviews on the real-world possibilities of embedded finance.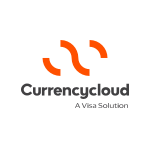 By:
Currencycloud
We're re-imagining the way money flows to create a better tomorrow for all.