2022 was a whirlwind of a year for the financial sector.
It started positively. As we reemerged from a pandemic world, and as lockdowns and travel bans were lifted, we felt a sense of renewed optimism as the world started opening up again.
That sentiment swiftly disappeared as war erupted in Ukraine, we saw an energy crisis, a cost of living crisis, soaring interest rates, tumbling share prices, a crypto crash and the world's economies headed towards recession.
Who would have successfully predicted all of that?
Will 2023 be as tumultuous, or will the financial services ship steady itself?
We spoke to some of the brightest sparks in Currencycloud to get their take on what they think lies in store for 2023.
Embedded finance
Elon Musk wants to turn Twitter into a bank. Or App X. Some sort of super app with financial services at its core. Whether that comes to pass with everything that's going on in Twitter-land right now is up for debate.
The feeling within the Currencycloud walls is that we'll see a notable B2B embedded finance use case - more like Shopify, less like Uber.
Crypto and its infrastructure
The concept of Bitcoin, or any other cryptocurrency as a utopian global currency died in 2022, or did it? It certainly took some big knocks. Will it recover? For those that believe it will, some crypto 'darlings' may be an attractive acquisition prospect.
Certainly, crypto's status as an asset class may continue for a few more years.

That said, as the world's economies look for faster, more transparent, and better value solutions to moving money around the world, the infrastructure on which cryptocurrencies are built will continue to offer promise. Distributed Ledger Technology (DLT), stablecoins, and CBCDs will be further developed and begin to see the light of day in 2023 in the form of real-world use cases.
The great rebundling and consolidation
At Currencycloud we've talked about the bundling and unbundling of financial services for the last couple of years. The 2008 financial crisis saw the birth of Fintech as we know it, delivering vastly improved, 'unbundled', very specific and niche elements of the financial services landscape, for consumers and businesses. This peaked in 2021, along with the largest year of VC investment ever seen in Fintech.
While Fintech remains one of the top funded sectors globally, the level of investment in the sector declined in consecutive quarters through 2022 - in part due to recession and cost of living and energy crises. This will leave fewer, well-funded new entrants, with more of the existing ones failing to get additional rounds of funding and subsequently folding.
As a result of this, the largest banks and Fintechs will continue to thrive by acquiring those that don't survive, offering more products and likely becoming somewhat homogenized.
Digital identity enters everything-as-a-service
Data will flow even more widely across systems via API piping, including data about us as individuals. More people will demand that service providers raise the bar on digital ID to protect them. This may coincide with the decentralized fundamentals of Web 3.0. We'll see more digital ID providers coming to the fore, giving individuals greater control over which bits of their digital ID are shared with different provider types, for example sharing the fact that you're over 18, but not your specific birthday.
BNPL gets dented
Lots of people are talking about BNPL 2.0, but will that really happen in 2023? Some at Currencycloud feel that it's more likely to go backwards for a while, rather than forwards.
With interest rates as high as they are it's going to become even more expensive to borrow, and more enticing to save. At the same time, regulators are beginning to get involved to ensure consumers are kept safe - this will have a potential impact on revenue numbers for industry participants.
BNPL's savior may be the recession and cost of living crisis that's impacting others negatively. If people have less disposable income they may consider BNPL as an option for smaller, everyday purchases, as we've seen with the Klarna deal with Deliveroo.
Summary
There's lots to figure out here. Not all of it will happen, we're sure. But there's plenty to be optimistic about as we start the new year. Thanks go to Aleks Stefanovski, Piers Marais, Eugene Nouril, Zack Guiliano and others in Currencycloud for their thoughts.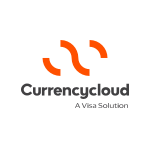 By:
Currencycloud
We're re-imagining the way money flows to create a better tomorrow for all.