It's official – today, 20 December 2021, Visa announced the completion of the acquisition of Currencycloud, and I couldn't be more excited to be joining the global Visa team.
This is a wonderful end to another great year for Currencycloud. Together with Visa we'll be able to further our ambition of making the movement of money around the world easier and faster for all. The acquisition of the company caps a year when:
We grew to a team of almost 500 amazing employees, all dedicated to helping improve the lives of our customers;
Opened an office in Singapore to support clients across Asia Pacific;
Expanded our team to directly support clients in Spain, France, and Germany;
We now process more than $5 billion in cross-border transactions per month.
As we continue to execute on the strategy that got us this far, with the additional strength of the Visa brand behind us, we expect to be able to move further, faster – expanding our offering, extending our global footprint and identifying and supporting new audiences.
Nothing will dramatically change in the short-term – we remain operating as Currencycloud, headquartered out of our offices in central London, with offices in New York, Amsterdam, Cardiff and Singapore. As part of the Visa team, we will continue to make progress on our mission of bringing greater transparency, flexibility and control for businesses moving money around the world.
Once again, thank you to all Currencyclouders, partners and clients, past and present, who have helped us get to this point. There is still so much we can achieve, and I look forward to continuing the journey with Visa.
Mike Laven, CEO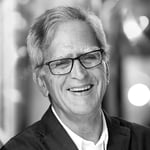 By:
Mike Laven
With almost 30 years' experience at the helm of a number of high growth fintech and technology businesses, Mike is well-known for his ability to build venture-backed organisations and lead them to profitable growth. Having originally spent six years working for the United Nations, Mike has since gained a glowing reputation for fintech expertise, with executive roles at Infinity Financial Technology, Cohera, Coronet and Traiana. Mike joined Currencycloud in 2012, and as CEO is influential in growing the firm to become a leader in embedded finance.