With so much focus on COVID-19, you could be forgiven for missing an important change to the payments landscape in Europe.
On 19 April, the latest stage of the EU's Cross Border Payments Regulation (CBPR2) came into force.
Read more:
What is CBPR2?
CBPR2 has two main objectives. The first is to achieve greater consistency in the way charges for cross-border transactions are applied throughout the EU, not just within the Eurozone.
An earlier stage of CBPR2, which came into force in December 2019, stipulated that charges for cross-border euro payments initiated in a non-Euro member state must be the same as for domestic transactions in that country's national currency – something which has historically not always been the case. This change only applies to transaction charges, not to charges applied to currency conversion services.
The second main objective of CBPR2 is to make it clearer to customers what they will be charged for using currency conversion services. Since April 19, PSPs have been required to disclose the full cost of their currency conversion services before any transaction takes place.
What CBPR2 means for PSPs
This move to provide greater clarity is good news for consumers and businesses, who often struggle to understand how and why charges are applied. Not only can this make it hard to find the best-fit PSP in the first place, it can also mean customers are sometimes taken aback by the costs they are subsequently landed with.
CBPR2 is putting power back in the hands of customers. For PSPs, it's more important than ever to be fully transparent about all costs and charges.
What CBPR2 means for us
For customers using Currencycloud's platform, it's a case of business as usual, because we've always been open about the pricing of the different tools within our API suite.
We believe providing transparency over pricing is essential to delivering great customer service, especially when there are multiple entities involved in the payments chain. It also allows for easier and more effective collaboration between different financial services providers. Our pricing is also made clear in the detailed transaction reports that customers can download via our platform, to share with their customers if necessary.
Proud to be playing our part
The world of financial services has been too opaque for too long. But things are changing, and customers today expect to know exactly what's happening with their money at all times.
At Currencycloud, we're proud to be playing a small part in helping to make that possible.
Find out how we're providing additional transparency to customers making international payments using SWIFT gpi.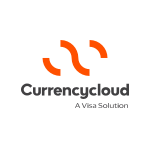 By:
Currencycloud
We're re-imagining the way money flows to create a better tomorrow for all.