It's hard to overstate the role that remittances play in supporting families around the world.
To get a sense of the scale, consider that last year remittances to low and middle-income countries were over three times the amount received through official development assistance and foreign direct investment.
SwapMoney is working to ensure that recipients get more of the money their relatives send to them. The Birmingham-based company provides affordable online cross-border payment and FX services for people settled far away from their families or communities and SMEs.
Joseph Fawehinmi, co-founder of SwapMoney, spoke of the company's ambitions: "Our mission is to make remittances fairer. We believe technology is key to doing that. The ubiquity of smartphones around the world means huge numbers of people around the world live almost entirely cashless.
"Younger generations are obviously the biggest users of mobile payments, and we've been able to draw on that trend to offer a fully digital service. Our deep knowledge of our target market is what sets us apart, and we believe it is core to our success."
Europe-based SwapMoney users typically need to pay into their account using GBP or Euros, but most recipients in their African target markets need dollars. As such, SwapMoney uses Currencycloud for collection, FX conversion, and payout services. This helps them keep the cost of cross-border transactions low, while still providing the all-important anti-money laundering (AML) and know-your-customer (KYC) checks that help root out illegal activity.
Fawehinmi spoke of the challenges posed by AML and KYC to those living in sub-Saharan Africa, where the majority of SwapMoney remittance recipients live: "It shouldn't really need saying that tackling financial crime should be a top priority for the industry. A financial system that's clean of fraud and corruption is a better one.
"But we should also be clear-eyed about the unintended side effects of existing legislation. The rules have often been built with the Western consumer in mind - so they do a decent job of protecting US or European citizens, but fail to reflect the realities of a small business in Ghana or a farmer in Nigeria.
"We need to work together to find ways to use technology to create a system that is more balanced and safer. Our work with the team at Currencycloud, which helps us both keep our costs low and meet our compliance requirements, is a blueprint for how we can do that."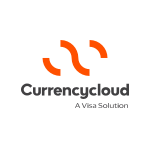 By:
Currencycloud
We're re-imagining the way money flows to create a better tomorrow for all.