Your marketplace's success is determined by how well you're able to manage the margin you keep from each transaction. If you're facing tightly squeezed margins and a shrinking customer base, you have to make a change. One option is to seek out the areas in your business where you could increase your margin without creating unnecessary complexities. But where do you begin?
Let's talk payments
An area of opportunity is in the very business of your business: transactions. Your competition may well be overlooking this area entirely, giving you a huge advantage when you master the ability to widen your margin through nothing more than payments.
Understand your value chain for cost savings
Follow the trail of your transactions — not just the ones that occur within your marketplace, but the ones that occur all the way through your value chain. What are all the different transactions that occur? How much of your margin are you losing to fees? If you can identify junctures where your profit margins are being shaved away by lending companies, cross-border payment facilitators or banks, that means there's ample opportunity for you to take control and cut costs.
For example, you may want to stop paying so much for cross-border payments. Or you may want to have the ability to receive funds from international customers without being hit with expensive wire fees. Partnering with a third-party payments provider that offers competitive rates can help you save a significant amount of money. Paddle, a global app marketplace, is saving 97% per transaction using our platform compared to operating with their bank.
Seeking out revenue opportunities
As with cutting costs, you can increase your marketplace's margins by generating a new revenue stream through, you guessed it, cross-border payments. Imagine if you could cut the cost of foreign exchange in half. Now you're really controlling your margins!
Then you could continue to charge exactly what you're charging to your current customers (for their purchase and the transaction fee) and make money off of the difference. Every single day, your marketplace facilitates transactions that could be netting you a higher profit — if only your exchange fees were lower. Use that to your advantage. Consider third-party payments platforms that offer wholesale FX rates to ensure you can monetize conversions and then feed the money that you might have otherwise lost back into your business.
And then what?
The rest is, essentially, up to you. With lower operational costs and revenue available, you can look to improving your current marketplace user experience. Or you can automate multiple business processes. Or you can launch a new site or product. The possibilities are endless. And to think! They were hiding right in front of you.
To learn more about how to optimize your business processes and develop new revenue opportunities through cross-border payments, contact us.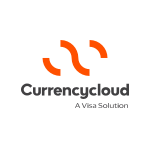 By:
Currencycloud
We're re-imagining the way money flows to create a better tomorrow for all.