The third quarter of 2022 was the slowest for VC funding since the start of the pandemic, causing many Fintechs to put their ambitions on hold, in what has been described as a 'Fintech Winter'. Yet consumer behaviour and expectations of what Fintechs should offer them hasn't stopped. If anything, it's accelerated. It's the Fintechs who've tuned into this who are succeeding in an otherwise challenging global market, proving that there are still opportunities out there.
Here we look at two Fintechs who launched in 2020, both Currencycloud clients. London-based Crezco and Sweden's Lesslie have navigated their way through tough times, and succeeded by listening and giving consumers and businesses what they need. Crezco aims to make international cross-border B2B payments easy for its customers by bringing together global open banking payments into a single, easy to use cross-border solution. Since coming onto the market in 2020, Lesslie has launched Lesslie Pay, to simplify administration and reduce costs for Sweden's SMEs having a cross-border business by a seamless integration between banks, ERP's and the tax authorities.
We talked to Crezco CEO Ralph Rogge who believes Fintech 'is still the land of opportunity' and Lesslie CEO Gunnar Rytterling who believes the future 'looks brighter than ever'.
---

Ralph Rogge, Crezco: Our long-term vision for the company meant Crezco didn't change its strategy or product roadmap during the economic downturn. For many, the downturn meant an investment winter, forcing companies to focus on profitability versus growth. It's not our mission to have a high share price tomorrow. It is our mission to make money easy for our customers, and by doing so we will generate shareholder value the day after tomorrow and for many years afterwards.
Fintechs are trying to overturn the status quo, and this can be harder during an economic downturn, but not impossible. Problems like getting paid instantly, sending money internationally, paying invoices, accessing funding, opening bank accounts, collecting interest and managing cashflow still exist for businesses whether there's a downturn or not. The opportunities for product builders who want to address customer needs do not disappear. For example, Crezco's goal is to 'make money easy' and build a fintech for SMEs which scales internationally.

Gunnar Rytterling, Lesslie: When we founded Lesslie, we had a broad vision of becoming the neobank for small and medium businesses trading internationally, but we realised during our journey that we needed to focus on the here and now to be profitable and become cash flow positive.
In other words, while our overall strategy remained unchanged, we understood the importance of adapting our tactics to address the immediate needs of our business. And because we know for a fact that the heart of financial services for a corporation is payments, our first priority has been to develop, launch and improve Lesslie Pay.
There are significant challenges in 2023, but there are still opportunities
Rogge, Crezco: Fintech is hard, especially when it's more 'fin' than 'tech'. Banks, neobanks, and online lenders still struggle to scale internationally. Unlike consumer apps and websites, Fintechs rely on more than iOS and a compatible browser.
Nonetheless, we still want to scale internationally at zero marginal cost. To do this, interoperability is key from a regulatory and technological perspective. There are many blocks in the way, like the absence of real-time payment rails and old-fashioned ways of doing KYC, but Currencycloud, while not solving all problems, does provide many tools which sufficiently bridge various problems in the meantime. The good news for Crezco is many problems still exist and there is a lot left to do!
Rytterling, Lesslie: Due to the macro-economic conditions, investors are much less willing to invest in ventures with no cash flow. To attract funding, Fintechs in an initial stage have to be more niche than ever and offer a smaller state-of-the-art service for a particular problem. It's now much harder for a Fintech to start with a broad platform that does everything and serves everyone.
The opportunity is to understand real customer issues, something you learn by having them use your service or product effectively. There are still tons of things to improve and automate in the financial industry, so the challenge is to find small enough problems for a quick MVP implementation, while attracting a sizeable paying customer base.
Rogge, Crezco: Companies with equity-high valuations in 2021 and 2022 are likely struggling to meet investor expectations in 2023, but month-on-month growth rates are not slowing. The total volume of payments globally will rise and fall with economic activity, but Fintechs like Crezco are driven by structural, not cyclical, tailwinds.
If the risk-adverse investor environment presents any opportunity to Crezco, it's that it is easier to overtake in the rain than in the sun. This is still the land of opportunity for us and many other Fintechs.
Rytterling, Lesslie: From a technological point of view, I believe that there are and will be for a long time tons of opportunities in leveraging the open banking APIs. The regulatory driven PSD2 APIs are nurturing the whole banking ecosystem into API-offerings, and the banks' APIs are becoming better every day, which makes it easier for us Fintechs to build even smoother and more integrated solutions for the end customer.
Make the most of your clients' changing habits
Rogge, Crezco: As a consumer, everything is easy, online, instant, and probably free. Our clients are financial directors at businesses, and they are starting to expect the same ease of use in their business software solutions as they get as a consumer with Spotify and Netflix. Positively this is helpful as their rising expectations lead them to search for more innovative solutions like Crezco's. On the downside, there's no room for error.
Ryterrling, Lesslie: Having worked with FX for more than 10 years at one of Sweden's largest banks, I knew for a fact that many business owners were unaware of the actual costs they paid for these transactions and exchange fees. In an ever-changing market, we've noticed that our clients are increasingly demanding faster and more cost-effective cross-border payment solutions. This trend works to our advantage since Lesslie provides precisely that kind of service.
Listen to your customers
Rogge, Crezco: We are not here to push a square peg into a round hole. Customers tell us what works, what doesn't and what to build next. They're also excellent at freely referring new customers. We really care about our customers, and I think they know it.
Ryterrling, Lesslie: Today, nearly all of our product development and engineering hours are dedicated to addressing the needs and feedback of our current customer base and potential prospects. When you have customers, product development becomes easier; just listen to them, and you'll solve real problems.
The future's positive
Ryterrling, Lesslie: We are in an early stage of our existence, with roughly 0.5% of the addressable market share in Sweden today. We will continue to grow this even faster in the coming years and in parallel to that expand geographically as well as extend our offering with services like liquidity management, embedded finance and more automation of accounting and business administration.
Rogge, Crezco: The B2B payments market is huge, worth over one hundred trillion dollars, which is a number so big it sounds unreal. Crezco's market share? Less than 0.1%, and that's in the markets we currently operate in. Our biggest competition is not Stripe or PayPal, it's Word Documents and manual bank transfers. This is the land of opportunity where the only incumbent is human inertia and technophobia.
Rays of sunshine in the Fintech winter
According to

Crunchbase, as of June 2023 there have been more than 1,300 Fintech funding rounds, including around 350 in payments or mobile payments. The largest was Stripe's US$6.5 billion Series I round in March.
The UK and European Union combined represent the world's third-largest financial institution market and are expected to witness major Fintech growth through 2030, estimated at more than fivefold over 2021 and led by the payments sector.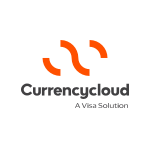 By:
Currencycloud
We're re-imagining the way money flows to create a better tomorrow for all.