FX brokers are seizing the opportunities that have developed in their industry during the last decade. But why is the situation so different today compared to ten years ago?
Read more:
For one, the mindset has evolved. Brokers and salespeople are more open to leaving large, established brokerages to embrace the revolutionary 'startup' approach, where an unregulated FX firm can thrive using out-of-the-box, white label solutions.
Harry Geller, Global Head of FX Broking at Currencycloud, believes this gives us a little glimpse into the future for FX brokerages.
"Within two years, most salespeople calling round for new business will work in white labels," he says. "The industry won't necessarily grow much or get over-saturated, but where they work will be different.
It won't be for the old bastions of the industry, but rather in smaller, more agile, newer businesses."
Barriers to entry for FX brokers
Earlier in the decade, the FX environment was full of barriers to entry for pretty much anyone other than the big industry stalwarts.
Regulatory compliance is a financial challenge in itself. But the eye-watering price of falling out of line, for example the $1.7 billion of fines handed to five large banks by the UK's Financial Conduct Authority (FCA) in 2014, would be simply too much for a forex broker startup to handle.
The knock-on effects of this only added to the barrier for any prospective independent, who would now have to overcome reduced liquidity lines and higher bars of regulation just to get started.
These issues would also have to be managed on a long-term basis, alongside the practical costs of FX operations. It was expensive to acquire and build the platforms and capability to offer the right services, such as forward lines or collections.
Because of all this, it was much more difficult to seriously consider breaking from the old-school mentality, within the safety net of an established brokerage.
However, amid a backdrop of fintech revolution affecting all parts of financial services, FX brokers have begun to see a new way forward.
They wouldn't have to worry about regulation, compliance, technology and liquidity – they could just use Currencycloud's white label platform.
The new way
Geller believes this has contributed to a seismic shift among brokers, particularly in the last three years. "You can see why people in the industry would be attracted to an unregulated FX brokerage," he says. "They can be more agile in terms of sales or new business, struggle less underneath the burden of regulation and also, many barriers to entry have been taken down."
Backed by innovation, the focus of the industry is changing. Traditionally, competition for business hinged on speed of transactions, as well as rates.
"The days of 'my rate is better than your rate' are gone," adds Geller. "Now attention is shifting towards collections. The ability to collect funds locally is a revelation for businesses, particularly SMEs who before would often flounder when faced with the costs of having overseas clients. Now they can streamline the payment process, expand into new markets and offer clients a great experience along the way."
Currencycloud has consistently helped FX brokers by driving innovation in the world of collections. This took another step forward in 2019 with the launch of Currencycloud Spark, enabling brokers to provide multi-currency accounts to their business customers to collect, store, convert and pay in more than 35 currencies.
Research by Currencycloud suggests that 30% of those in the SME FX broker industry are now working within independent FX brokerages, and Geller expects white label adoption to keep gathering speed. He adds: "Kept safe by solid regulation, security and risk management, brokers will have the specialisation needed to outperform the legacy firms in new business acquisition.
"It might scare the old guard, but the reality is that unregulated, white label FX brokers are the new wave. Expect to see them drive huge changes in the industry in the years to come."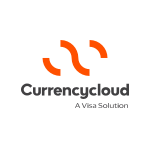 By:
Currencycloud
We're re-imagining the way money flows to create a better tomorrow for all.