Described as the payment world's equivalent of Amazon's tracking capability, 'gpi' is an initiative created by SWIFT to improve customer experience in cross-border payments. It stands for 'Global Payment Innovation' and its aim is to put the power back in the hands of the customer when it comes to paying and receiving funds cross-border.
On 11 June 2019, Currencycloud proudly became a member of SWIFT gpi giving us the ability to massively improve our payment services.
Why is this important?
We think this is a game changer. Cross-border payments have traditionally offered limited visibility, transparency and control. But as the globalised digital economy continues to rapidly evolve, so must payment capabilities. Typical frustrations we hear from our clients about the global payments network include payments taking longer than expected to land, landing short of the amount sent and payment data changing 'mid-flight' and not being able to be reconciled when it lands.
But with SWIFT gpi, this is all about to change.
What does this mean for our clients and their customers?
Visibility:

if payments don't land with the beneficiary, we can help clients find these payments in minutes and understand why the payment may have been held up in transit.

Tracking:

our support teams can track any SWIFT payment to find out where it is in the network. In future, we'll be able to give clients self-service access to this capability too, removing the need to get in touch with us directly and allowing the end payer to track payments at the click of a button.

Transparency:

see which banks have processed the payment and deducted fees along the way.

Speed:

faster payment delivery times with beneficiaries in certain countries seeing payments landing in seconds, minutes or hours, and not just being credited on a same day basis.

Confidence:

have complete certainty that funds have credited a beneficiary account.
How does it work?
At its core, every SWIFT gpi-enabled payment is assigned a unique ID that allows it to be tracked at any point across the network.
When an event takes place on the payment journey (for example, when a payment reaches a new bank in the chain or has a fee deducted), these details are stored against the payment's unique ID. When payers search for individual payments, it is this unique ID that is used to return the search results, allowing them to see the entire lifecycle of a payment.
What's happening now…
Since 11 June 2019, every SWIFT payment we've sent has benefitted from the speed, transparency, certainty and tracking capabilities of being gpi-enabled.
Our Payments Investigation team has also been leveraging the SWIFT gpi Tracker portal to improve the SWIFT payment trace and recall process for our clients. By no longer waiting for correspondent banks to reply to queries, we've seen the average resolution time drop from 7-10 business days to a matter of minutes.
What happens next…
On our roadmap is the integration with SWIFT gpi API – which we think is going to be massive! It will allow us to offer the payment trace and recall functionality as a self-service option for our clients within the Currencycloud Direct platform and via API. Users will be able to search for a payment in Direct or via client apps to see the entire payment history with the click of a button.
Beyond 2019, there are various in-depth and intelligent payment routing options that we'll be scoping out by talking to you over the coming months. Ultimately, we want to build a product that solves actual business problems and helps delight customers.
We'll keep you up-to-date with all the latest developments in the payments space but in the meantime, if you'd like to know more or help shape our future roadmap, please feel free to get in touch.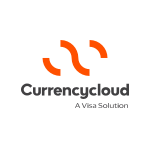 By:
Currencycloud
We're re-imagining the way money flows to create a better tomorrow for all.