Another day, another exciting product launch from Currencycloud! Currencycloud Ignite is the latest solution to help you build a bold multi-currency business.
Designed for pre-seed and early seed Fintech start-ups, Currencycloud Ignite will give participants the support they need to succeed and boost their growth strategy.
With access to Currencycloud solutions at favourable rates, the 12-month programme will provide participants with a series of services and benefits to help them achieve their ambitions as quickly as possible, including:
Multi-currency accounts
Real-time FX conversions
Regulatory & compliance coverage
White-label & API solutions for fast integration
Access to The Bold Academy, our learning series for start-ups
A series of KYC & AML tools through our partnership with Comply Advantage
The reality is that you want to drive your business forward; you want to get to market fast and rival your competitors. Currencycloud Ignite will deliver that momentum to Fintechs looking to embed cross-border payments and receivables into their business.
Gain instant, complimentary access to The Bold Academy, a learning series programme aimed at helping ambitious businesses looking for strategic and marketing support. We're committed to helping businesses get off the ground and scale for growth – backing you to be bold.
We're not the only ones helping out early-stage businesses – we've teamed up with Comply Advantage, one of our partners, who are participating in the Bold Academy with their ComplyLaunch solution offering access to KYC & AML solutions (LINK).
Interested businesses can apply to take part in the programme by submitting a business plan here.
Businesses who've raised a first round from institutional investors or raised £500k+ from angel investors.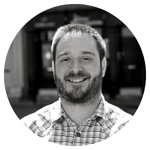 By:
Ian Beth
VP of Customer Growth