Have you ever taken out your debit or credit card and wondered what those 16 numbers imprinted on your card mean? Think of those numbers as an identifier, much like a passport. In fact, the first few digits of your card actually identifies which company issued the card that allows you to make payments on all your purchases. To give it its technical term, it is called a Bank Identification Number, or BIN for short. It's hard to understate how important the BIN that exists on your card is, but, in its simplest terms, it ensures that money goes into the right accounts.
Where card schemes fit in
There's also another important thing to understand when you examine your debit or credit card – did you ever notice that these cards usually have a Mastercard or Visa logo? These companies (and others) operate payment networks, called card schemes, that are directly linked to credit and debit cards. Simply put, these networks manage the payment transactions made from your card, using your BIN, to ensure each purchase is successful with a third party, such as a retailer. But critically, not just any company can become part of these card schemes and get a BIN, you have to be a scheme member.
Enabling clients through sponsorship
This is where Transact Payments Limited (TPL) comes in. We're what's called a BIN sponsor and are principle members of card schemes of both Mastercard and Visa. We partner with companies who want to offer payment solutions to their customers. Given that we are a card scheme member, we are able to sponsor our clients to use assigned BINs from the networks we are a member of for their card products.
Why wouldn't other companies attempt to become a member you might ask? Scheme membership can actually be complex and time-consuming. There's a lot of paperwork involved to begin with, but there's also ongoing compliance and reporting as each scheme has its own rules and regulations. All in all, the process can be extremely lengthy, not to mention the impact on a company's resources.
Eliminating pain points
This is why BIN sponsors, like TPL, take all these headaches away and are a fantastic way for companies looking to launch their own payments products to build compliant products that also get to customers much quicker than trying to become a scheme member.
Founded in 2008, we're experts in BIN sponsorship and offer this service across 25 European countries and 17 different currencies. We also work with some of the fastest-growing financial technology (fintech) companies in Europe.
About TPL: Transact Payments specialise in sponsored card scheme issuance of physical, virtual and tokenised debit, credit and prepaid cards for both business and consumer use cases. Use cases include embedded finance solutions for corporate expense and payment cards, current accounts and banking lite products, gift cards, money transfer cards, travel and foreign exchange cards, payroll solutions, teen cards and business pay-out solutions.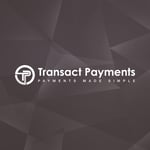 By:
Transact Payments LTD