One way to keep abreast of innovations in the payments market: explore the ways that businesses like yours are using mass domestic and cross-border payments to succeed. There is, of course, a marked difference between payments companies — whose specific job is to make or receive payments — and companies who use payments as part of their business model or operability. But both company types are addressing innovation, finding new and simpler ways to increase reliability, transparency and overall payments success.
In this post, we'll explore the ways clients are leveraging our APIs to solve a major mass payments issue and differentiate themselves in the marketplace.
1. Automated international transfer and conversion
Imagine you were collecting funds from ecommerce sites and submitting payouts to merchants. Likely, you would have a high volume of payments and therefore a series of tasks to execute. Now imagine you were collecting those funds in Norway and wanted to send the funds to recipients in Switzerland. The most efficient way to handle ten thousand payments a month that also require currency conversion is through automation. The workflow is actually much simpler than you might think — but you'll need a quality API to remove friction from the actual transaction.
Can mass payments be innovative? With many new and exciting ecommerce business models today, collecting and distributing funds to sellers in a way that reduces costs and increases transparency is the next frontier of innovation. Using technology to automate international transfers and currency conversion to send these mass payments therefore becomes a no-brainer.
2. Built-in invoice settlement
Let's say your company has an invoice processing solution. What do your customers really want out of your product? Of course, simple invoice processing. Can you really achieve that without incorporating mass payments? If your corporate customers hate convenience or only have to ever pay one bill at a time, sure. But it's more likely that your customers are looking for the easiest solution for managing multiple payments to multiple vendors in less time. With a single sign on option and the right API calls, you can incorporate payments features right into your platform so your customers can submit payments on (individual or) groups of invoices with next to no effort at all.
3. Transparent, fast acceptance and remittance in online marketplaces
One other way to leverage mass payments is in the acceptance or remittance process. Our client, MANGOPAY, for example, allows online marketplaces and crowdfunding sites (and/or their customers) to easily accept payments. It also allows them to manage funds on behalf of customers and create eWallets. But sending or accepting a huge amount of payments per month, even if they're low value ones, is always a challenge. Managing payments via an API allowed MANGOPAY to make about 11,000 international transfers a month, helping their customers — and their customers' customers — receive the right payments and accept them without a second thought.
Another client, Paddle, also leveraged mass payments — for their developers.
Prior to discovering Currencycloud, Paddle, a software marketplace, relied on international bank transfers or PayPal to complete the task of remitting international payments back to their customers. Said Paddle, " being hit with huge expenses, frustrating time delays and the pain of manually entering each transaction into the bank. Meanwhile as we started to onboard larger customers, PayPal was no longer a suitable alternative solution to traditional banks.
"The tipping point for us came when we started experiencing rapid growth and gaining high-revenue customers. We required an automated, scalable solution to reduce friction and cost."
Paddle leveraged mass payments via our API to go beyond manual remittance and get developers around the world the payments they deserved.
Mass payments can set you apart
Every company is different, and your mass payments solution will inevitably depend on your mass payments problems. Even the very definition of mass will shift based on your current state. For example, if you are accustomed to working with archaic technology that require single payments be made manually, 100 payments a month could seem like "mass" payments. Working backward from your customers' expressed needs or from your specific operational concerns (e.g. the untenable cost of manual remittance processes), you can find a way to use mass payments to your company's advantage and become a product hero for your team.
Whether you work at an affiliate marketing company that pays out commissions, a retail company that offers rebates, a manufacturing company with an international vendor supply chain or a developer marketplace that needs to pay its contributors, mass payments — done the right way — can give your business the edge a competitive marketplace demands. To learn how you can start making mass payments for your business, request a discovery call today.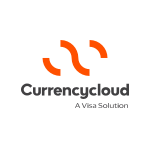 By:
Currencycloud
We're re-imagining the way money flows to create a better tomorrow for all.