This is the first in our series of product-focused blogs where we explore angles and possibilities of Currencycloud products that you may not have heard of. We hope they can help you continue to make bold moves for your business, stay ahead of the competition and generate more revenue.
Better FX all round
You can now give your customers a better service and simplify your integration with us by automatically setting dates on trades, get peace of mind with liquidity redundancy, and offer FX trades over the weekend.
Manage your risk and streamline your processes with conversion management
Our conversion management solution gives you real-time visibility of all your trading activity, putting you firmly in control. It gives you the flexibility to:
Cancel your trade (and pay any profit or loss separately);
Change the date of the settlement;
Split the forward, cutting it in half and bringing half forward.
Manage your FX exposure with full visibility of any potential financial impact before making changes.
Did you know… You can book forwards and make automatic date changes?
Currencycloud's forwards feature is great for brokers, and great for Neobanks too. Industry leaders are offering businesses the ability to lock in a competitive fixed FX rate today so they can manage their immediate cash flow - for example knowing they have the ability to pay a supplier in six months time because they've set the rate for that date. The flexibility to change that date should a supplier want payment sooner is built in too. It's a simple way to protect yourself and your customers against risk and market fluctuations.
Even better, there's no time-consuming manual cancellation and rebooking of trades.
Did you know… you can set your date preferences for trades?
Most currencies settle two business days after an order is executed, or transaction date plus two days (T + 2). But some currencies like USDCAD or USDTRY settle one business day after an order is executed, or transaction date plus one day (T+1). When regularly trading these currencies, make life easier and get the best rate every time with our Optimize Liquidity feature. Just put in 'default', 'next day', 'earliest' or 'optimize liquidity'. No need to worry about the date or holiday dates for currencies that don't settle on the standard trade plus two days. Optimize Liquidity automatically keeps you up to date so you don't miss out on the best rates.
This is also great if you don't want to manage your own calculator. So, if you want all trades booked T + 1, you can use 'next day'. Or if you want everything T + 2 you can use 'default'. Wealthtechs and US banks newer to FX use defaults as it makes life easier because they don't have to maintain a trading calendar or put holiday logic into their system.
(Also good to know)
So much is happening behind the scenes as part of a huge effort we're making to give you and your customers the best possible experience. We're integrating with more Tier 1 global banks to make sure we can continue to give you a reliable, secure, consistent service. When you scale, we're there to scale up with you. We make sure you get the best of different providers, using the best and most appropriate ones for your particular transactions. It's another reason to come to us for your liquidity redundancy.
"With FX Conversion Management our clients have full control to deliver whatever customer experience they want; not only through forwards but the range of other amendment features offers total flexibility." - Beth Garland, Senior Product Manager
Access Foreign Exchange seven days a week with 24/7 FX
Uber and ASOS work at the weekend, why shouldn't your FX?
Currencycloud Weekend FX is one of our most recent product launches. It enables you and your customers to get rates and convert currencies during the weekend, as you would on any other day of the week.
Did you know…you can lock in FX rates over the weekend?
Weekend FX gives you the ability to lock in competitive FX rates and create conversions on the weekend, so you can seamlessly serve your customers seven days a week, using the same APIs. All while raising extra revenue. You don't have to manage FX risk, and there are no scary surprises -the rate when the trade settles on Monday is the same as it was on Saturday or Sunday.
To use Weekend FX, clients will first need to go through an approval process, which we can guide you through.
Weekend FX ensures Neobanks can serve their customers risk-free over the weekend.
Neobanks and cross-border payment solutions for businesses have a multitude of small business customers. These operate every day of the week, not just Monday to Friday. With 24/7 FX a neobank can guarantee rates over the weekend for their SME customers and continue to serve them without taking on any currency fluctuation risk.
FX providers are using Currencycloud 24/7 FX for card transactions to further serve their customers by offering real time payment notifications to them at the point of sale. Because they know the POS FX rate (it has been set on Friday) they can authorize the payment with no risk to them. Even better, a person buying a coffee in Paris on a Saturday will get the same rate when they tapped their card as when the money comes out of their account a few days later.
Other Currencycloud clients making use of our 24/7 FX to better serve their customers include a US-based marketplace who focuses on US immigration and need to take payments in different currencies over the weekend. And private jet rental companies who use it to best serve their global customers every day of the week.
Find out more today
Each of these services is designed to back your bold. Find out more about how you can use them to offer an exceptional service that keeps you ahead of the competition. Get in touch with an expert and start your journey today.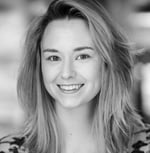 By:
Beth Garland
Beth is the Senior Product Manager for FX Expansion at Currencycloud. It's her job to make sure we're constantly expanding our network of available currencies. Beth works to deliver new currencies and improve cut off times by integrating with liquidity providers, allowing us to deliver rates in exciting new ways.