As the world of cross-border payments is always changing, we are always striving to change with it and provide clients with industry-leading products and solutions to keep up the pace.
Our latest product, Currencycloud Spark, is ready to do just that and help fast-forward businesses by adding a bit of 'Spark' to their cross-border payments.
Could you survive without electricity? Doubtful in this day and age. The electric spark is central to almost everything we do, energizing our lives. Currencycloud Spark will energize your customer's receivables and payments process. Just like electricity is fundamental to the way the modern world works, Currencycloud Spark is fundamental to helping you do business globally and will help light your way to success.
You may very well be familiar with the pain of trying to open a bank account in another country. We know only too well how complicated and expensive a process this can be, but it doesn't need to be! Currencycloud Spark enables Fintechs and financial institutions (FIs) to easily create multiple receivables accounts to manage different currencies, and instantly move money between accounts at your convenience. It will make lives easier by overcoming the common hurdles often faced when making cross-border payments – a single-source solution to solve these problems.
We designed Currencycloud Spark as a solution for FIs, helping businesses realize their global ambitions faster than they ever dared dream. The combination of our enterprise-class FX and payments platform with our new enhanced collections capability, allows Fintechs and FIs to enable their customers to receive and pay out funds to anyone – all via one multi-currency wallet in the name of their customer.
With Currencycloud Spark all funds are automatically reconciled to each of your customer's accounts. This puts an end to time-consuming and manual processes and results in a much easier reconciliation process, ultimately saving businesses time and money.
For many FIs, it can often be challenging to keep up with the innovation offered by new challenger banks. As an example, if the FIs customer is a European business and is working with a US company, they will want to receive payment in Euros. However, this becomes a pain point for their US customer who is based overseas. Making this payment will involve an expensive international wire transfer, significant manual work, and high FX fees to convert the payment.
This is a problem for the European business because funds take an age to arrive with the FI, locking up working capital for days, and arrive short, creating bad debt. With limited ability to innovate, the FI struggles to offer a better service to the European business and risks losing their customers to alternative solutions.
With Currencycloud Spark, FIs can allow their clients to receive the funds in USD in a way that removes working capital delays and bad debt whilst enabling the FI to make revenue on those transactions. This allows FIs to level the playing field with new, innovative competitors, protect their revenue, and provide a much better client experience.
Providing unparalleled access to global payment networks is the key to allow companies to get to market quickly and focus on expanding the business. It's possible, armed with Currencycloud Spark, to hold balances in multiple currencies, be open to more markets, and pay suppliers without unnecessary FX fees.
Do you want to find out how Currencycloud Spark can help your business? Get in touch today.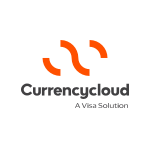 By:
Currencycloud
We're re-imagining the way money flows to create a better tomorrow for all.