WHAT ARE REMITTANCES?
Remittances are one of the single most powerful financial forces in existence today, with workers sending hundreds of billions of dollars to their home countries every year. They are a lifeline to the poorest people in the world who rely on these funds to educate their children, pay for healthcare and fund basic necessities. Little surprise, then, that remittances account for 5% of GDP in at least 60 low to mid-income countries, and that it's migrant workers living in G20 countries who send over half these funds. Until the pandemic, people making physical cash-in, and physically collecting cash out were the transactions that dominated this world.
The pandemic has clearly served as a catalyst for a more rapid digitization of the industry, which had to adapt quickly as 75% more people turned to making digital remittances in 2020 than they did in 2019.
WHAT IS DIGITAL REMITTANCE?
Digital remittance describes how migrant workers have been sending money back home electronically. Digital remittances have modified how foreign workers can make money transfers and cross-border payments.
HOW digital Remittance has replaced cash
The lockdowns that occurred as the pandemic took hold caused an acceleration of change not just in retail purchasing habits, which went from high street to digital overnight, but also transformed the way people sent money to their families and friends abroad. With one in nine people on the planet relying on remittances, their needs were not going to stop because of the pandemic. So when the bricks and mortar remittance service providers shut up shop during lockdown, existing service providers moved quickly to stay in business and offer their customers an easy way to access their services.
Below are some of the benefits of Digital Remittance:
Quicker money transfers - make same-day transfers.
Lower transaction fees - digital payments can result in better exchange rates.
Transfers are tracked easily - see updates on when the money is received.


WHAT are some examples of digital Remittance companies?
It's why today Fintechs like digital money transfers providers WorldRemit, Remitly, and Transferwise are all reporting tremendous growth as a result of the pandemic-induced change of behaviors. These were already digital-first, and so benefitted early from the increase in demand for digital remittances. In April 2020, as lockdowns took hold globally, World Remit reported a 150% year on year growth in new customers for March and April 2020. Similarly, digital-only Azimo reported a 100% month-on-month uptick in customers.
In a short space of time, even the way people send their digital remittances has changed. Post-pandemic, mobile is now the preferred way of sending and receiving cash. This is seen most markedly in China, the African markets, and several countries in Asia.

Mobile app tracking company Apptopia has reported year-on-year growth of 52% of mobile app downloads across leading remittance players as customers worldwide look for the added convenience of mobile. Unsurprisingly it's the younger demographics who've been quickest to take advantage of the speed, ease and convenience of digital mobile apps and services.
Now that most countries have been 'unlocked' the rush back to the high street just hasn't happened. Consumers, having built up trust sending digital remittances, are now happy to continue doing so, enjoying the convenience, speed, security and lower costs that digital offers. They now expect quick and transparent cross-border money transfers completed how they want to do them, be it via ewallets, prepaid accounts or bank accounts. And as long as this need continues, digital remittance providers will not only be here to stay, but will continue to grow.
While the acceleration of digital has been relatively smooth for some of the bigger players, it's equally possible for smaller high street remittance businesses to improve their offer to their customers by launching new digital remittance products and platforms.
MAKE CROSS-BORDER MONEY TRANSFERS QUICK AND EASY
The cloud-based Currencycloud payment platform allows real-time FX and payments to be made through one simple integration that fits into a business' existing process and workflows. For example, by using Currencycloud Sydney-based global payments business One Point Universal went live in just two weeks – a process that traditionally would have taken months or even years.

Using Currencycloud, a remittance business can go digital and offer their customers the convenience of making domestic and international payments in all major currencies, to over 180 countries worldwide. It's seamless for the remittance company too, who can hold and convert currencies to make payments, view balances and transfer funds between their own multi-currency ewallets.
It's a simple solution that's available to any remittance company that doesn't want to miss out by not embracing digital remittance.
For more information about why Currencycloud is the partner of choice for many existing remittance companies, reach out to our payment experts to see how it can be the solution or help you offer a digital remittance service to your customers.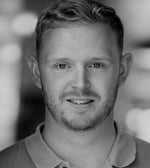 By:
Ned Barker
Ned has extensive experience in the payments industry, having previously worked within the world of card acquiring and processing. Transitioning to the world of cross-border payments Ned is one of our experts working within the remittance and financial services industry.