INNOVATE with a modular FX System
If you're an FX broker or remittance provider constantly playing catch up with legacy systems, or struggling to integrate new FX systems and platforms as you scale up, you're not alone.
A boom in the Asia-Pacific financial markets has coincided with rapid advances in technology: both trends feeding off each other. Where once FX brokers and Fintechs could clearly see the direction of travel, and had the luxury of manually updating their systems over a period of months or years, customer expectations are making the automation of systems a necessity. But that's easier said than done, right?
For many of Asia Pacific FX brokers and brokerages wanting to keep ahead of their competitors and offer customers what they want, the prospect of updating to an automated system can be overwhelming.
There is good news, though.
At Currencycloud, we've chatted to hundreds of FX brokers, remittance providers and Fintech businesses over the last few years. They think automation is a huge hassle. Or that they have to take up a whole suite of APIs. That it's daunting, and eye-wateringly expensive.
These conversations usually end in a lightbulb moment when a CFO of a large brokerage realizes that they don't have to start from scratch or an individual FX broker sees they don't need to make a huge financial commitment to get the FX solution they need.
We can't chat to you all, so this is the next best thing. It's a heads up about how easy it is to adopt a truly flexible, modular approach to updating and automating your system, and take full advantage of the fast-paced Asia-Pacific financial market.
How APAC-based businesses use a modular approach
to get more from FX
The Currencycloud platform is designed in a modular way for any size of APAC-based FX broker, remittance providers and Fintech business. Brokers can choose automated capabilities ranging from currency coverage to local collections and payments.
Singapore-based Wallex has used Currencycloud's modular Canadian Dollar (CAD) collections product to retain their existing clients who had local CAD collection requirements. This allows Wallex to collect funds on behalf of their clients and enables them to win more market share, grow payment volume and increase revenue through conversions. Wallex also uses SWIFT gpi to further enhance their customers' experience.
Modular FX solutions, ready when FX brokers need them
If an Asia-Pacific-based broker does a regular international business in North America and the UK, and wants to benefit from the speed and efficiency of a local collections service, they can use Currencycloud's Local Collections service without having to select the whole suite of other Currencycloud services. They can receive funds in their account from third parties in GBP, USD, CAD and EUR. Brokers can offer a local, cheaper solution for collecting funds. Local Collections is easy to integrate into an existing platform and is fully customizable.

Brokers, remittance providers and Fintechs can keep track of all transactions: SWIFT gpi payment tracking tool. Currencycloud is a member of SWIFT gpi. This means brokers can get access to the SWIFT Payment Tracking tool and have visibility over any of their SWIFT payments that are gpi enabled to see which banks are processing each payment. They can track in real-time the status of a SWIFT payment with a complete breakdown of the charges deducted at each point in the journey and see where the payment is at any time on its way to the beneficiary.
It's easy to build a modular FX future
FX brokers, Fintechs and remittance providers in Asia-Pacific can maintain the edge in a fiercely competitive market by adding on services when they need them - without disrupting their day-to-day workflow. Moving money around the world from payments to collections can be easier, smoother, and more financially rewarding than they can imagine.
Firms of all sizes know they need to adopt a range of new technologies to keep up with rapid changes in the global financial market. The good news is, it doesn't have to be prohibitively expensive or time consuming. They don't need to put it off. They can expand and adapt at a pace that suits them with modular solutions that suit the FX needs of their Asia Pacific clients, current and future.
Reach out to an expert at Currencycloud, a Visa solution, to see how a modular approach to FX can help you collect, pay, convert and manage funds - and keep you ahead of the pack.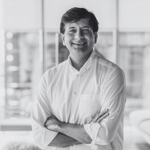 By:
Rohit Narang
Rohit is a keen technology enthusiast and currently leads the APAC business for Currencycloud, a foreign exchange & cross-border payments company recently acquired by Visa. Prior to this, Rohit co-founded Trusting Social, Singapore headquartered Fintech & artificial intelligence company solving the need for financial inclusion in emerging markets by pioneering credit scoring based on alternate data. As COO, he led the company's development from pre-revenue stage to building multi-country (Vietnam, Indonesia, India, Philippines) & multi-product revenues, and is backed by top tier VC firms, including Sequoia Capital. He had also spent 18 years in financial services working for investment banks (Goldman Sachs & Deutsche Bank) and private equity (Xander). During his time at Goldman, he worked in the Securities / Markets division and set up multiple new businesses for them across India & South East Asia.