Take one cosy rooftop room for breakfast in London and add women from the UK's Fintech industry and you get a buzzing, informative event: Currencycloud's Women in Fintech, Let's Talk! We set up the event so women could have a space to freely share learnings over their careers in Fintech, from entry level to CEO, and help support female development in Fintech going forward.
Over smoothies we kick started the day with the issues that really concern women working in the Fintech field, like how to overcome unconscious bias in hiring, how to get more female developers, how to encourage mums back into work, and get female grads into fintech.
Exploring how to make Fintech better for women.
While some of the issues concerning women in Fintech are societal (like getting more girls to take up coding and science in school) we all agreed that there were constructive steps Fintechs can take right now to make the field more appealing and inclusive.
Getting women into Fintech
A subject that came up often was that of hiring, and the need to make the process easier and more adaptable to women's lives. A brilliant example of this was from Katya Dorofejeva, CEO and founder of Kapaga who described a time that an interviewee needed to be in the playground with her children at the time of the interview, so Katya took her own kids and had the chat with the candidate while the children were playing. "I always try to adapt my interview to the needs of my candidates. The playground meeting was definitely the right call, the candidate felt at ease, and we both found common ground."
Arabella Podmore, Talent Acquisition Partner, Spendesk is constantly looking to hire more women in a male-dominated industry. She noted the need to be aware of unconscious bias when hiring, and that a good way of getting people through the door used by other Fintechs is to remove the photo and name from the application process. It stops bias at the very first stage.
Dealing with patronising colleagues
Then there's something most women are familiar with. Mansplaining (we won't explain what this is…) which had many attendees nodding in recognition of the number of times they've had a technical solution over-explained to them by men. Tired of being ignored and patronized as women in male-dominated Fintech, many agreed that women in leadership roles in Fintechs should be paying it forward to actively hiring and promoting women and mothers.
Shock, women aren't perfect
Fintech is definitely dominated by men. The numbers don't lie. Several of the attendees of Women in Fintech, Let's Talk! felt women in Fintech need to be careful not to overcompensate being in this environment by giving, say, a question coming from a male colleague more importance than one coming from a female colleague. We all need to be more mindful of this, even though this undoubtedly happens unconsciously.
We want to thank all the women who attended our first event and for sharing their learnings and career advice with us. We learned a lot! Here at Currencycloud we will be taking onboard many of the tips and insights.
Watch this space. There is more to come on this important topic as we work on a mission to empower women in Fintech.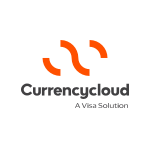 By:
Currencycloud
We're re-imagining the way money flows to create a better tomorrow for all.