In today's digital economy, we're seeing a big change in the way customers want to engage with financial services products and providers. Whether they are savvy developers like yourself or a business, today's customers desire a simple user experience, delivered 24/7 via their computer or smartphone, and reasonable and transparent pricing.
Financial services may be a part of people's everyday lives but they really don't want to have to think about the behind-the-scenes processes. Instead customers are looking for convenience, like the ability to apply for and secure a loan in minutes, or to schedule regular payments from point A to B without having to pay high fees to receive it the same or next day.
Currencycloud is a cloud-based, relatively hands-off approach to international payments that allows companies to automate their bank transfers and quickly deliver solutions for their customers. We've packaged global payments processing — providing exchange rates, transferring funds between two countries and meeting local compliance at both ends — via flexible, developer-friendly APIs.
This means that by connecting to our platform, you can build products that allow your business – whether it's an online marketplace, FX broker, remittance firm, payment service, SaaS or app provider – to send money to other businesses around the world or to facilitate payouts to individuals without having to get into the weeds of the process.
The benefit of RESTful payment APIs
Developers like you embed our RESTful APIs into their internal or client-facing applications to gain more control over their business' operations like the amount and frequency of outgoing payments on a daily, weekly or monthly basis. Or to be able to see upfront the cost associated with each foreign exchange conversion and payment, and to lower overall spend. Or to send multi-currency transactions to new customers or suppliers in regions around the world without having to open new bank accounts, apply for a money transmitter license or worry about the cost and risk of compliance.
How to get started with Currencycloud
Regardless of use case, developers who integrate with our RESTful APIs share one thing in common: they understand that working with a cloud-based payment engine helps them scale and future-proof their business, and provide exceptional service to their customers. But with scale comes intricacy and complexity, so we're there every step of the way to help you grow today and tomorrow. Here's four ways we'd support your success:
1. We created a sandbox environment
We allow you to test live API calls, and to develop and build in a sandbox environment before you launch your payment product. The easiest way to gauge if our global payments platform is the best solution for your business is to register for an API key.
Keep in mind that the demo API is connected to our test infrastructure. While it returns real data, trades are executed in a demo "market" and cannot dispatch real payments.
2. We provide you with online resources
We have created a range of tools online – from step-by-step cookbooks to industry blogs that provide food for thought – to make for easy and fast implementation of our API.
Our dedicated GitHub page contains a set of software development tools that enable quick integration thanks to the code we've written for you in multiple languages. It's as simple as copying and pasting the code to gain access to features like rates, balances, conversions and more in minutes.
3. We believe in full transparency
Our foreign exchange rates and payment fees are transparent, and so is our documentation. If you visit our Developer Center, you'll find a whole host of documentation to help you with any issues that may arise with the API. And once you're on our platform, we make it easy to check the status of our systems in real time and to subscribe to alerts if you want to be updated on any issues.
4. We'll help you resolve technical issues to your satisfaction
If you are having any difficulties with the service once you go live with us, you can access our Help Center. In our Help Center you'll find:
A list of our in-country capabilities
Our payment schedules: settlements schedule, cut off times and public holidays calendar
Transfers and bulk payment upload guidelines
FAQs
Most of the answers to your questions can be found in our FAQs, but if you can't find what you're looking for, you can reach out to your customer success team, who are dedicated to making sure you are happy with our service and have all the support you need.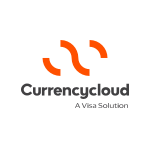 By:
Currencycloud
We're re-imagining the way money flows to create a better tomorrow for all.