Since the dawn of the FinTech movement, Challenger Banks have been positioned firmly at the forefront – the poster children of a new digital era of banking. But until now, the real movement in the Challenger banking space has largely taken place in the background, with Challenger Banks working hard to get everything aligned to support their offering, before launching in full. This year their work has started to pay off, with the Financial Conduct Authority (FCA) granting a wave of hard earned banking licences to enterprises including UK-based Monzo and Starling Bank and Germany's N26. With many Challenger Banks now ticking this major achievement off their list – what's their priority for 2017?
Securing talent
Building a leading digital team is top of the agenda for most companies for the year ahead. Technology enterprises have grown at a faster rate than the volume of skilled workers. Enterprises across the globe are feeling the effects of this digital skills shortage. Here, Challenger Banks have an advantage over their traditional high street equivalents. Without the burden of legacy architecture and endless red-tape, Challenger Banks have the flexibility to build new digital features at pace and adapt fast to customer demands. For a developer, this presents the opportunity to get their teeth stuck into regular challenges and put their skills to the test.
Customer traction
With one of the biggest regulatory challenges now accomplished for a number of digital banks, they're going to be laser focused on growing and gaining traction against competitors in 2017.
When it comes to competing with traditional banks, Challengers have relied on the perks of their digital-only offering, which offers simplicity, transparency and a streamlined user experience for financial services customers. However, as regulation continues to evolve in favour of these emerging technologies, Challenger Banks will find that competition amongst themselves heats up in the year ahead.
The introduction of PSD2 in 2018 will be a real turning point for the industry. Opening up banking APIs will enable the introduction of entirely new business models and Challenger Banks will be identifying untapped opportunities to differentiate their offering. These enterprises won't be the only ones to have realised the potential in this space. Global technology corporations are already eyeing up the financial services space – in the last few weeks we've seen Facebook integrating payment technology in its bid to become the largest charity fundraising platform, while Amazon launched its one-click "Pay with Amazon" service.
When it comes to competing with these tech giants, Challenger Banks will have to focus beyond their underlying technology. It's a given that their background payments infrastructure needs to be slick. This shouldn't be a competition point. As such, we can expect to see Challenger Banks increasingly embracing flexible outsourced platforms in the new year – leaving the digital team free to focus on their real differentiator – their customer-facing offering. Those who aren't prepared will soon realise that they won't be getting what they want for Christmas.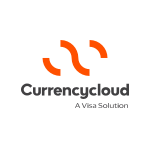 By:
Currencycloud
We're re-imagining the way money flows to create a better tomorrow for all.