When I first joined the company in August 2010, Currency Cloud was still getting started. We had a small office which was starting to get quite cozy. Now that we're up to nearly 70 employees it's good to be in a much bigger space on Bishopsgate.
As the company has grown up, so has the tech. It's interesting to look back now and think about how we have moved from working on Apple servers with not much resilience, to the high spec boxes we have now complete with a disaster recovery system.
Being a developer at a Fintech startup has been very different from working at an established firm because those firms have a very specific way of delivering software. The nature of a startup is to try out a few different ways of doing things before settling on the way that works for everyone. It's also different from working in an agency where the projects change every few months. There are enough aspects to our software to keep me interested and learning every day, but at the same time they all contribute to the single goal of making international payments simple and automated – the cornerstone of Fintech innovation.
The biggest difference between being a developer at a Fintech company as opposed to any traditional tech firm is the compliance demands around financial services. We work in the international payments sector which is one of the most heavily scrutinised in the world. The regulators and our banking partners need to be confident that our customers are legitimate. We work very closely with the compliance team to make sure we are capturing the information they need. It's a difficult balance to strike between collecting enough information to make the payments compliant without making the process difficult for our customers.
We work in Ruby, a dynamic language popular with other start-ups. A big advantage of Ruby is that you are able to express yourself in a concise way. Brevity means fewer lines of code to maintain and this means we can move quickly. And we want to move quickly to be able to support a business that is expanding rapidly and give our customers great service at the same time. We also use Java when necessary.
Currency Cloud has certainly evolved over the last couple of years. We've grown from a tiny start up to a much larger entity. Each month there is sizeable growth in the number of payments going through our system – this means that the tech team must continue to build our infrastructure so it can cope with the increase in volume. We also build in time for regular enhancements to our technology based on feedback from our existing clients. We want to see ourselves as front-runners within Fintech innovation.
Working as a developer at a Fintech firm is one of the most rewarding jobs I've had. The technology is important, but it's also important to remember that at the end of the day, it's people's money that we are moving around the world. Some of that money is for a student loan, or a house, or a salary, and it's important that every payment makes it to its destination on time.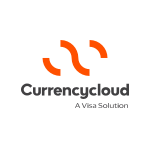 By:
Currencycloud
We're re-imagining the way money flows to create a better tomorrow for all.