Crisp air and 2017 budget meetings. Autumn is often a time when most companies evaluate the current year – what worked, what we can do better and what lessons we can embrace to position us for more momentum in the New Year. More significantly, fall is a time to get ahead and strengthen our foothold where we have strong roots with key partners and clients. Additionally, it's a time to plan on how best to leverage our position as a Fintech leader in helping emerging financial players and established institutions survive and thrive in an ever-evolving world of payments.
Responsibilities as a Fintech innovator
For an industry notoriously risk adverse, financial services continues to adopt smarter and newer technologies at a rapid pace. Especially as traditional institutions and banks struggle to keep pace with digital technologies and conveniences, namely the ability to transfer payments in a real-time, frictionless manner. This is where we shine. Currencycloud's recent recognition as a Fintech leader within American Banker's prestigious Fintech Forward annual list of 20 startups to watch validates our commitment to help bridge the digital divide.
Not only do we want to reimagine the way money flows freely around the world, we want to ensure the diverse set of financial companies we work with worldwide are positioned for long-term success. From facilitating FX, international payments and remittance with ease to getting over regulation technology hurdles when it comes to payments technology. As an agile company with a smart Payment Engine, financial services can tap into our API to tailor their workflow and payment processes and essentially grow and adjust in way that fits their evolving needs. Whether it's a big financial institution that needs to automate a process, a regional bank looking to extend FX services, or a challenger bank such as Fidor Bank looking to develop a global payments infrastructure, our role as a Fintech innovator is to help these companies thrive in a digitally connected world by delivering simple, transparent, and fast transactions that continually push the boundaries in financial technology.
Security and Exchange Commission spotlights Fintech innovation
At a time when Currencycloud is reflecting on where we can move the dial in the New Year with Fintech innovation, so too are regulatory bodies. Interestingly, the Securities and Exchange Commission (SEC) is hosting a public forum on November 14 to discuss Fintech innovation in the financial services industry. While we plan to tune-in to hear insights that emerge from the regulators, entrepreneurs and financial leaders, the big picture is that "Fintech innovation" has a greater role and spotlight in our economy.
The focus on Fintech has evolved beyond the us (agile startups) versus them (traditional banks) mentality, as seen with its heightened importance at governing bodies like the SEC. This fall, it looks like Currencycloud and the industry may see the term "Fintech" fade as it simply becomes a best practice and embraced as a standard opposed to something new and different. This SEC meeting is a sign of things to come. We've reached a point where the value of Fintech innovators is widely recognized by key influencers and governing bodies. What's next for Fintech innovators? Helping traditional institutions and emerging businesses navigate the next set of financial challenges and opportunities.
Nabeel Siddiqui was Vice President of North America for Currencycloud. He has more than 18 years of international payments, FX trading and FX broker/dealer experience. Prior to joining Currencycloud, he was a founding member at AscendantFX Capital Inc., an FX brokerage firm specializing in B2B international FX payments and receivables. Mr. Siddiqui also co-founded two financial services companies and has led the growth in FX practices within established institutions including RBC Capital Markets, Custom House Global FX and Thomas Cook.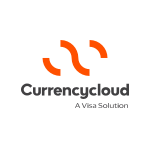 By:
Currencycloud
We're re-imagining the way money flows to create a better tomorrow for all.