This week there's been a lot of buzz at Currencycloud, with the launch of the bank-grade, cloud-based platform FINKit. With names including Mastercard and Experian joining Currencycloud on the new platform, it's easy to get an idea of why the team is so excited, but what exactly is a bank-grade, cloud-based platform? Monitise FINKit Partner Programme launches with global financial, technology and information services giants and pioneering Fintech startups committed to driving innovation and industry-wide collaboration.
Our director of Strategic Partners, Zoe Duncombe-Wood has helped clarify a few questions.
What is FINKit? Who else is involved?
FINKit is a cloud-based platform and toolkit that allows banks to leverage the technology and solutions of a range of leading Fintechs and payments providers. Banks need only connect once to the FINKit platform in order to access functionalities of multiple providers, including digital wallet solutions, payments security and international payments, which they can then deliver to their own customers via their proprietary digital services.
Digital financial services company Monitise has led the launch of FINKit. Currencycloud is a founding partner alongside Mastercard, BehavioSec, Envestnet, Yodlee, Experian, fastacash, FICO, HID, iGeolise, LivePerson, MYPINPAD, Syniverse, and WorldFirst.
What are the overall aims of the programme?
The platform and toolkit frees banks from the constraints of their existing systems – using the combined expertise of leading digital technology providers. Collaboration is key to overcoming the battles banks face with legacy systems and the FINKit platform sets a standard for collaboration across the digital financial services sector, while ensuring bank-grade security, performance, and compliance.
How did Currencycloud come to get involved?
Our vison of the future of financial services is completely aligned with the FINKit model, so getting involved made clear sense for us – we believe the collaboration between banks and Fintech is inevitable in order to drive costs down and service the changing needs of the banking clients.
Monitise was keen to leverage our proven business model and rigorous compliance background to ensure the FINKit platform could offer a leading international payments function, through Currencycloud's input.
How does Currencycloud benefit specifically?
FINKit brings together the best in class Fintech providers who really understand the challenges banks face today and can offer the solutions the banks are looking for, so joining was an easy decision to make. The banking community is a vertical we have been offering payments solutions to for many years. Banks globally have been depleting their overseas assets for many years now, leaving most with the challenge of local domestic payment delivery. Currencycloud has built a network of global banking partners so banks integrating into FinKit can route high volume, low value payments through a new efficient clearing scheme. In fact, we already have tier one banking clients using our payment engine as a clearing scheme globally – it's a proven model.
What will Currencycloud need to commit to, in order to make this work?
Availability: Making our capabilities (API's) available as part of the FINkit service catalogue.
Collaboration: Working with Monitise and other FINkit partners and Monitise's clients to develop winning customer propositions.
Customer Adoption: To get new propositions into the hands of customers.
What does Currencycloud hope to achieve in the short and long-term?
Currencycloud hopes to solve current issues that UK banks are facing, when developing new products that require international payments. End clients are demanding a new way to send payments, a cheaper alternative to SWIFT. Banks need an alternative clearing scheme for their high volume of low value payments, which are becoming more common with services such as Uber. SEPA and Faster Payments can deliver this price point within Europe and the UK, but what about the rest of the world? Currencycloud has created a global clearing scheme to deliver global domestic payments.
Lastly, what most excites Currencycloud about FINKit?
For banks, the future is now. Today's leading Fintech providers offer a clear vision of what banking should look like and can equip banks with an optimal path for navigating the change process. Behind every banking challenge, there lies an opportunity for banks to leverage Fintech partnerships to drive inflow revenue and introduce more agile product offerings.
Across today's banking landscape, platform flexibility is emerging as the determining characteristic of a successful Fintech-bank collaboration. More advanced Fintechs provide a comprehensive range of services that allow us to serve as true partners to banks. This potential was yet to be fully embraced, until now.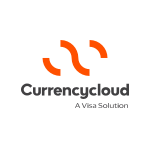 By:
Currencycloud
We're re-imagining the way money flows to create a better tomorrow for all.