With electronic statements rapidly replacing paper billing and online giants like Amazon swaying more consumers to spend money in online marketplaces, the digital landscape is evolving with lightning speed. In the last decade alone, the digital tokenization and transfer of money has not only created a digital gold rush, but also upended the way the average consumer thinks about online financial transactions. The ubiquity of mobile payment systems has heightened customer expectations for digital monetary transactions — raising the stakes for businesses attempting to deliver outstanding, API-driven user interfaces with seamless in-app payment capabilities.
When it comes to improving the customer and merchant ecommerce experience, digital wallets are the next frontier. A well-executed eWallet marries the best in software (with regard to security and encryption), information security (managing user input info) and ease (ease of integration and user utility).
Your customers and their eWallets
For customers, using an eWallet to conduct online payments has unique benefits. eWallets can auto-fill personal information into the appropriate fields across different merchant sites, so buyers don't need to manually input their payment data each time they make a purchase — thus delivering the highest level of ease and personalization, without sacrificing data security. Because eWallets typically encrypt customer data or fortify their database with a private software code, they offer an added layer of protection against fraud to both customers and merchants.
Yet not all eWallets are created equal. When choosing the right digital wallet to integrate with your user interface, you need to consider what customers want most. Their needs should help you determine your own.
Compliance
Though legal compliance is not always at the forefront of a developer's mind, it's an exceedingly important concern — especially for businesses who plan on expanding into global markets. As a rule, finance is a heavily regulated industry — and those regulations are often nuanced by culture, location and a country's unique financial history.
When the Indian government removed 500 and 1,000 rupee notes from circulation in November 2016, the dramatic currency shift triggered a 400 percent spike in digital payments across the country. Though this transition has made India one of the global leaders in eWallet adoption, the precipitous nature of the transition also highlighted the legal gaps that can persist when the advent of eWallet systems isn't coupled with appropriate changes to digital security standards. Consequently, Indian consumers were left to navigate a vast range in digital wallet quality without the safety net of adequate government regulation — something the government has only recently begun to correct.
The silver lining? These challenges inspired a ripple of response throughout the global e-commerce market, improving the legal framework surrounding other international digital wallet products. When choosing an eWallet system today, it's possible to check what level of compliance a given product offers in respect to how data is stored, protected and leveraged. Furthermore, it's wise to choose an international digital wallet (one that accommodates fluctuating exchange rates and varying cross-border e-commerce regulations) because it offers the option of global expansion — even if you're not there quite yet.
Compliance is something customers want, but they might not know it. They're more likely to look for security in the form of user agreements that indicate attention to this detail, so it's up to you to really focus on compliance as the basis for this feeling of security and the validation of said feeling.

Download Does Your Payments Solution Help You Meet Your Operational Goals to learn how to improve customer experience through payment automation
Convenience
As with all technology born of the digital age, convenience is paramount. When it comes to eWallet integration, convenience concerns are twofold.
From a development standpoint, convenience entails how seamlessly a digital wallet can be integrated with existing APIs while still maintaining the highest degree of customizability and admin control. Yet merchants also have to weigh convenience as it relates to their prospective customers — or how easy an eWallet interface is to use, how malleable it is to buyer's needs and how much it costs (if there are any additional processing fees). From a broader perspective, digital wallets that are internationally compatible offer greater scalability and simplicity to both developers and customers.
Compatibility
The usefulness of a digital wallet hinges on its compatibility with ecommerce websites and tools. What good is the most user-friendly, beautifully-integrated digital wallet software if it can't be conveniently employed to fund transactions ? The ecommerce industry is as tech-centric as they come — to navigate it to your benefit, you need a capable system that continues to evolve with the market.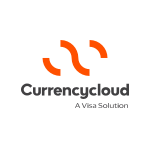 By:
Currencycloud
We're re-imagining the way money flows to create a better tomorrow for all.