Having real-time data on your customers behaviour is crucial when it comes to knowing how to grow your business. Understanding what your customers do, when they do it and how they use your platform will help guide your strategy, and give you a clear indication of where to make the best investments to enhance your client experience.
Underpinning your ability to make smart business decisions is data. The raw information collecting in your platform, 24/7, about your customers.
Accessing and extracting this data is often the tricky part. So we've made some great improvements to make this process much easier for our customers.
Export and report
Our new reporting tool allows you to view, and importantly, export all the data you need from your platform. Anytime, anywhere in one easy to use CSV file. Whether you're using our APIs or the Currencycloud Direct application, you can quickly download the data you need to help proactively anticipate customer needs. All helping you improve the service you provide and making for happier customers.
The reports feature has been seamlessly integrated within the existing search functionality, making it even easier for you to export your returned results with the click of a button.
We've also taken the opportunity to enhance the data available to users making the search. You'll now see the payment and all the relevant transaction information (i.e the beneficiary, the payers and the conversions) in a single report, that you can then export out in one file.
We're trying to put the power back in the hands of our customers. Access data easily to help analyse and drive smart business decisions and offer the best customer experience you can.
Find out more about our new reporting tool.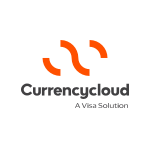 By:
Currencycloud
We're re-imagining the way money flows to create a better tomorrow for all.