In today's demand economy, cashless payments are no longer a luxury as much as a customer expectation. We order goods, call Ubers, reserve flights, book Airbnb rooms and order take-out from our mobile phones — usually without saying a word or extracting a credit card from our wallets. We've come to expect that user-friendly payment capabilities will be built into an app's interface — and this heightened expectation has led us to revise our definition of what it means to be inconvenienced. If a payment process is anything less than seamless — if we're asked to re-input payment information for a second or third time, if the app lacks relevant payment options or doesn't work across international borders — our entire in-app experience is colored by this flaw.
How to deliver on customer expectations and compete in today's digital economy
Because cashless payments are now an expectation, how a business delivers on that expectation is what separates it from its competitors. If your business is conducting hundreds or thousands of payments a month, then effective and efficient cashless payment capabilities are an assumed necessity. But picking the right payment platform means more than simply ensuring an intuitive and effective in-app payment experience for users. The more you can automate the inbound and outbound payment process, the less your overhead costs will be. That means you'll be able to offer clients a more competitive price, ensuring that your business remains a viable marketplace contender in the digital age. Increased automation also reduces your risk of incurring human error anywhere in the payment process — a risk that's harder to manage when manually inputting payment details for international transactions. But beyond the obvious benefits, digital payments offer an opportunity to enable the evolution of your business. Cross-border payments via digital platforms pre-date the tablets which now facilitate them. Therefore, the technology you introduce into your business must possess a certain degree of foresight. Will your payment solution still be relevant, viable and efficient five or ten years down the road? The best software platforms are in a constant state of evolution and improvement. Today, any technology that exists in a vacuum is likely to become obsolete. The most successful tech platforms incorporate real-time data insight and customer feedback into their interface so that they evolve on par with evolving customer needs and expectations. For payment processing apps in particular, staying current means consistently meeting compliance standards as they continue to evolve. Increasingly, payment options must account for differing international regulations and exchange rates as well as variances between e-commerce networks and payment options. To earn the trust and loyalty of customers, your payment process needs to deliver on multiple fronts. It needs to offer better customer experience at a lower cost to you and your customers, provide more payment options alongside greater security measures and retain the ability to evolve at a rate on par with the evolution of the e-commerce marketplace. When choosing a cashless payment solution for your business, it's important to consider how cashless payment options color your customer's experience. The right payment solution can help you remain competitive in your marketplace and help foster stronger customer relationships. Interested in learning how cashless payment capabilities can help your business scale? Contact us to schedule a discovery call.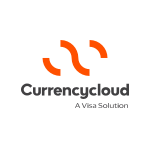 By:
Currencycloud
We're re-imagining the way money flows to create a better tomorrow for all.