As a broker, serving your customers is a constant priority. But regulations can make the process of gaining your independence and access to more currencies non-viable. Compliance remains a massive barrier to entry, as you attempt to navigate and pay for regulation in every state. The process is cumbersome, costly and time-consuming.
Our FX Affiliate Program gives you an underwriter of sorts. While Currencycloud takes on the burden of compliance, you can carry on with business as usual. We allow you to service your customers in your brand and image, but with our backing. You get access to more currencies at lower prices and a flexible white label platform that allows you to quickly and easily adjust client pricing by account.
If you want to run a fully-regulated brokerage, this partnership can help you get there. Running a regulated FX brokerage isn't an overnight process; it demands a stepping stone. Currencycloud offers a cost-effective and low-risk way to gain an additional revenue stream, own the customer experience and expand your operation, with the quickest time to market you can imagine in this highly regulated industry. All we need is your branding info, and we'll give you the front-end capabilities you've been looking to build, as well as regulation — whose attainment is a massive undertaking for any business.
Becoming regulated state by state is not impossible. But it's not easy. If you want to head toward valuation, meeting these mandates might be a worthwhile investment. If you want to service your customers, with your brand, right now, then partnership might be a better option. Currencycloud allows you to continue to operate — whether you're on your way to achieving full regulation or not.
Key benefits of the Affiliate Program
An FX partnership is an opportunity for you and for your customers. Your customers see savings from your savings, and are able to interact with their experience as you intended. Additionally:
You keep your book of business
You drive customer experience
Your revenue increases
You remain compliant
You gain a proof of concept
You have a cost-effective regulation underwriter
Requirements
If you're thinking about adding an FX partnership to help effectively operate your business, we'd love to speak with you. We want to understand your business in order to see how Currencycloud can best fit your partnership needs. To get started, get in touch with us here.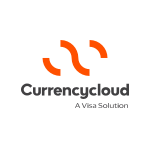 By:
Currencycloud
We're re-imagining the way money flows to create a better tomorrow for all.