The global payments marketplace is a sophisticated and challenging business environment. However, the digital revolution powered by Fintech companies since the banking collapse in 2008 is improving every aspect of banks' business models, from product development to automating manual and repetitive processes to facilitating risk management and regulatory compliance.
Thus, behind every payment challenge, there lies an opportunity for small and medium-sized banks to leverage Fintech partnerships to drive inflow revenue and achieve other benefits from expanded services to SMEs.
Responding to high costs and shrinking margins
The focus has shifted from revenue to cost, and smaller banks are feeling the squeeze. Several variables are driving higher costs for banks, which slows down business growth. The cost pressures of an increasingly strict financial regulatory environment are well documented. But banks also face added pressure from alternative banking players that are intruding on traditional cross-border payment turf.
Persistently low interest rates and slow growth make revenue improvement challenging, resulting in low margins that are especially difficult for small and medium-sized banks to overcome.
The revenue potential of multi-currency payments services for SMEs is attractive. But the added cost that would be required to provide payments services to international SMEs is a deterrent to many small banks.
According to McKinsey, more than 90 percent of these costs are incurred in banks' efforts to manage counter-party bank relationships in the back office, rather than in the technologies and networks that handle the value transfers between banks.
However, the focus on cost has created opportunities for banks to leverage and collaborate with Fintech providers. Small and medium-sized banks can use integrations with third-party solutions to overcome the cost barriers that prevent them from becoming more active players on the global payments services scene.
With the right cross-border payments platform, small and medium-sized banks can access a global payments network and quickly generate additional revenue by increasing the volume of multi-currency payments. Additionally, cloud-based payments solutions are less costly to maintain and replace than legacy systems. They are also more agile and convenient for corporate customers, which allows banks to improve revenue by creating deeper and more meaningful relationships with SMEs.
Download Global payments: How Fintech partners are helping banks transform to read more.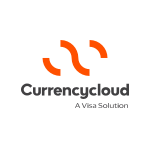 By:
Currencycloud
We're re-imagining the way money flows to create a better tomorrow for all.