A few weeks back, Fintech companies were out in full force to demo new innovations at FinovateEurope. FinovateEurope is a conference that focuses exclusively on showcasing the most innovative financial technologies over two intense days. After sitting through the live demos and learning more about what the companies have to offer on the exhibition floor, I've picked my five fintech start-ups to watch out for out of the 67 that took part.
Last month, we saw quite a few companies aiming their solutions at small businesses. Solutions ranging from document management, to storage and expense management. This is quite a rich sector for Fintech start-ups, given small businesses need a lot of support to help manage their finances. They are labelled as the "lifeblood of the economy" for a reason, so ensuring their operational efficiency is crucial.
One SME candidate which is excelling is Backbase – a company that delivers a customer experience platform to help business manage every customer interaction, no matter which platform houses the interaction data. Working on the "outside-in" principle, the firm believes in a "mashup" using widgets, web oriented architecture (WOA), and 'lean' principles to combine all service applications into one widget stream. That way, a business can learn more about its customers in a digestible and simple format. Its platform won best-of-show at FinovateEurope for its tool for mobile account origination and enrollment.
The term "mobile" has been taken to new levels this year. There are a number of companies that are making mobile waves in the innovation stakes, all of which are extremely ground-breaking.
One striking mobile nuance was the advantage of mobile image capture. It's clear that using images as a means of data input will help alleviate the tedium of manual entry. Xpenditure has brought one of the world's most frustrating and boring procedures into an easy to use mobile app. The company believes in partnerships, using its app to integrate with accounting and ERP solutions, payroll service providers and card issuers to streamline how expenses are processed. It's a boring job, but someone has to do it! At least with Xpenditure, you can drastically minimize the time spent on it.
Another hot mobile-based candidate is Jumio, which have been on our radar for a while. Taking on big issues like fraud, the company uses identification innovation to simplify web and mobile transactions.
Swedish firm BehavioSec is also making strides in the mobile environment. Its biometrics app solution for mobile, already in use in Swedish banks, focuses on how individuals interact with their mobile, picking up natural typing rhythms which then form a biometric signature. Cool, eh? Essentially this takes access control to new levels. Unsurprisingly, its mobile app was a product highlight at FinovateEurope.
Then we have Toshl to round things off. Toshl allows you to keep track of your expenditure using your smartphone. Free on iOS, Android and Windows Phone 7, its user-friendly design (including cartoon monsters!) makes the grim of idea of spending money a lot more fun!
The app's main interface is very simple, providing the user with just a bar at the bottom of the screen which highlights all of your outgoings and set budgeting requirements. It also allows you to "tag" your expenses – so "lunch with Amy", for example.
It then compiles everything and monitors your balance for you, providing you with ongoing graphs and charts to help manage your money. It will also send you texts and spreadsheets should you request it! I think students will love this one.
That's the lot. Watch this space!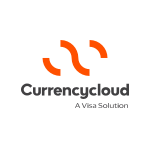 By:
Currencycloud
We're re-imagining the way money flows to create a better tomorrow for all.