At 2:00am I was in denial, 'there is no f***ing way this could be happening,' and by 3:00am I'd made it through anger at xenophobic nativists so that by 4:00am I was trying to bargain a way out-like maybe Khaleesi could bring her dragons to save us, and by 6:00am I was thoroughly depressed that this was the end of civilization as we know it and the White Walkers were marching en masse down the M11 so that by 8:00am, as I headed into the office I reached acceptance that maybe life in Westeros would OK after all.
There will be life after Brexit and I'm already working on it. While I personally supported Remain, we now need to look at the new Britain as an opportunity. No time lose over 'What if Boris hadn't been so self-centered' or that I supported the Geezers of the Greatest Generation not listening to their grandchildren on the Scottish referendum but now condemned them for not listening on the EU referendum. I'm a tech guy, we are the masters of the pivot and we will learn to not only survive, but we'll figure this thing out starting Monday morning.
No doubt the Leave vote has massive macro-economic implications – the pound is plummeting, Japanese equities are sinking, London house prices are threatened. No surprise to the City. Markets always overshoot in the first 48 hours. Negotiations will be long and drawn out, with extreme periods of volatility along the way – I'm not suggesting that we'll return to stability overnight. But we've survived Year 2000, the Dot-Com crash, the Euro, the Great Recession, non-Dom, and the bankers have simply not decamped en masse to Zurich. So I've no doubt that the UK will remain the global financial capital by irritating those crafty continentals by being too clever by half.
For us there are also regulatory implications of a Brexit. Membership of the EU brought harmonized European regulation. Our 'Passport,' may no longer provide entry to the rest of Europe. But as with any business risk, we developed a strategy well in advance of the Referendum to mitigate the threat of a Brexit.
When all is said and done, that's what it comes down to – knowing we prepared as best we could and are now reacting to it in the best way we know how: chin up, face forward; leading our businesses and the industry with the same determination, skill and knowledge that we have always strived for.
London is the financial capital of the world. We have an enviable time zone, a strong financial history and unmatched FX expertise. This is based on decades of work put into building infrastructure, and expertise in services from, lawyers, insurers, intermediaries to a myriad of financial niches. These factors don't disappear with a cross on a ballot paper. Somewhere else in Europe being a global financial capital? No chance.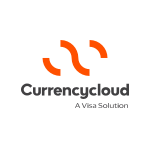 By:
Currencycloud
We're re-imagining the way money flows to create a better tomorrow for all.