It all started (like so many British success stories) with a little bit of wry humor. In 2008, in the heart of London's Shoreditch, the area around Old Street Station was steadily filling out with new tech companies whose founders had suffered the dispiriting tech crash of 2000 and were determined to carve out something new.
As more of the technology firms and tiny budding startups gravitated towards this curious segment of London, its inhabitants could often be heard remarking: "If it carries on like this, some estate agent is going to start calling this Silicon Roundabout!"
Clearly, it was a name that stuck. However, while it may have started as a tongue-in-cheek, self-deprecating name that pointed out the disparity in scale between London's tech ambitions and the mighty Silicon Valley in the US, the name is not so ironic now. With six years of steady progress, the Silicon Roundabout has gone from a small cluster of energetic ambitions to become one of Europe's premier tech hubs and a shining example of London's drive to succeed.
Now dubbed a 'lightning rod' for entrepreneurs, this East London area is constantly abuzz with established tech firms and dynamic new startups turning exciting concepts into revolutionary new products and services. Recently released data shows that 15,620 businesses were set up in the area's EC1V postcode in 2013-2014, more than anywhere else in the UK, outstripping even Canary Wharf.
Admittedly, the majority of these new businesses are startups – often small in scale (though large in ambitions) and prone to severe difficulties early on, with a high rate of failure. However, Silicon Roundabout has no shortage of success stories to boast about, with many of the most humble startups making a bigger splash than they might ever have anticipated. But it's not just small acorns growing here, increasingly there are mighty oaks laying roots down in Shoreditch too, as last year 90 foreign tech companies set up a HQ in Tech City – the expansion of Silicon Roundabout that encapsulates the Government's future technology strategy for London. The likes of Amazon, Twitter, Facebook, Google, Cisco, Intel and Microsoft have added to the dynamically evolving tech landscape that seems set to keep expanding.
David Slater, Director of International Business Development, London & Partners, said: "This shows that the whole Tech City initiative is gathering momentum. It is not just some Number Ten-sponsored PR — it is something you can touch."
The initial lure of the area was its good transport links, relatively low rent levels and the slightly bohemian atmosphere that appealed to forward-thinking tech pioneers. While the links are as good as ever and the bohemian atmosphere hasn't faded from view, Silicon Roundabout's success has bred the inevitable consequence of rising rent levels which have virtually tripled in the last five years. However, as Silicon Roundabout is championed by the Government through its Tech City Initiative, they are continually searching for ways to offer budding tech firms financial relief and support to ensure that the momentum generated during the last six years isn't wasted.
Although it was built on tech firms, Silicon Roundabout continues to attract companies of every stripe that want to be in the centre of London's emphatic surge of innovation and part of a growing business community. This has proved doubly true for companies that provide financial services as it offers the combination of London's reputation as the world's foremost financial centre as well as the opportunity for collaboration with tech firms to develop better, safer and more efficient means of making international payments and transactions.
In a recent interview our CEO, Mike Laven, highlighted how working with cutting-edge technology can help improve so many facets of business beyond that of sending money abroad:
"A lot of this innovation is happening in London, given it is the world's capital for financial services, but it has the potential to help people and businesses all over the world. A fairer money transfer market will democratize international trade, ensure some of the poorest communities in the world are better off and level the playing field for small businesses against corporates."
You won't find too many bigger fans of London than its current Mayor, Boris Johnson. However, during London Technology Week Johnson said:
"Tech Week is a superb opportunity to hail the success of London's tech sector, which despite only being in adolescence already makes a tremendous contribution to our economy and is outperforming our rivals around the globe. The tentacles of our digital army now spread to every corner of the capital and far beyond. We forecast that they will generate a whopping £12 billion of economic activity and 46,000 new jobs in the capital over the next decade."
As Silicon Roundabout goes from strength to strength, attracting both domestic startups and massive foreign investment, it continues to shed the ironic edge initially given to its name and boldly looks to emulate and perhaps even rival its San Francisco Bay counterpart.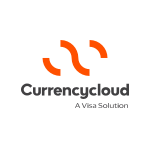 By:
Currencycloud
We're re-imagining the way money flows to create a better tomorrow for all.