Prepaid cards have a varied history both in the UK and the US. They represent a viable financial alternative for unbanked and underbanked people, allowing them to access and store their money when the more traditional bank accounts and services are difficult for them to obtain.
In addition prepaid travel money cards have emerged as an innovative solution to conventional travel money options (i.e. cash, traveller's cheques or using bank cards). They offer a credible alternative to a whole new audience as they can often present a cheaper, safer and more flexible way to spend while overseas.
Organizations such as the Financial Conduct Authority (FCA) and the Consumer Financial Protection Bureau (CFPB) are working alongside prepaid travel card issuers to create a better regulatory framework for the industry. One that is robust enough to ensure that consumers are sufficiently protected against unfair practices but also flexible enough to allow for financial inclusion – the principle that spurred on the creation of the prepaid model in the first place.
UK prepaid card regulation efforts
Since 2011, most prepaid card issuers in the UK have to abide by the Electronic Money Regulations (EMRs) set up by the FCA to ensure a greater degree of transparency and fair competition in the sector's operations. The introduction of the EMRs under the Second Electronic Money Directive (2EMD) clarified the regulatory authorities' position on a number of issues including what services e-money (prepaid services) issuers could offer, how much they could lend out and so on.
However, the most pertinent regulatory changes that affect prepaid card customers are as follows:
Electronic money issuers (EMIs) are no longer allowed to set a time limit on the e-money holder's right to redeem (although a proportionate fee can be charged for redemption in certain circumstances). They are also not allowed to refuse to redeem e-money if it is worth less than €10.
All EMIs must safeguard funds received from customers for e-money so that, if it becomes insolvent, the e-money issued will be protected from other creditors' claims and can be repaid to customers.
These are significant changes that have had a marked impact on the prepaid sector already, elevating and legitimizing it beyond the notion of a flexible gift card and towards a genuinely reliable alternative means of financial transaction, particularly when abroad. The key objective of the FCA and regulatory authorities of the European Commission is to ensure that prepaid card consumers get value from their products. Ultimately their aim is to ensure that this consumer demographic has a flexible form of financial inclusion instead of seeing them burdened with a service that generates more charges and fees than it provides value.
While a lot of these changes are still being refined and issuers are being given time to adjust their operations to become compliant, more prepaid card products are submitting to FCA regulations. As such, the funds deposited by their users are ring-fenced, meaning that in the event of the issuer's insolvency, the consumers' money remains protected. MasterCard Prepaid, FairFX and Seasons are all examples of FCA regulated cards with ring-fenced deposits.
US prepaid card regulation efforts
With an estimated 28% of American households unbanked or underbanked, prepaid cards have rapidly risen in popularity, now being used by millions of Americans of every demographic. Late last year, the CFPB released its sweeping plan to reform the US prepaid sector in order to provide greater levels of protection and value to prepaid users. Transparency in lending practices and "free and easy access to user account information" were among the higher priority requirements of the plan but the following are some of the most noteworthy regulatory additions in terms of offering ongoing protection to prepaid customers:
Access to Account Information: Financial institutions would be required to provide either periodic statements or make account information easily accessible online and for free. Further, prepaid card issuers would be required to post their account agreements on their website and submit it to the CFPB for posting on an agency-maintained website.
Error Resolution: Financial institutions would be required to investigate errors on registered cards that consumers report to them and work to resolve those errors in a timely manner.
Fraud Protection: Consumers would be responsible for no more than $50 of the unauthorized charges, provided that the consumers quickly report the activity to the financial institution.
Disclosures: The disclosures would take two forms: (1) a short form that would highlight key information about the account's fees and (2) a long form that would list all of the account's fees.
Source: – https://www.venable.com/cfpb-proposes-rule-for-prepaid-products-and-releases-study-on-prepaid-account-agreements/
As is the case in the UK, these proposed regulations are undergoing a refinement process in order to find the optimal balance between protection and financial inclusion. A number of industry observers have suggested that the CFPB's regulations are too heavy-handed in their current form as they could cause a significant portion of American consumers to be excluded from prepaid products if they are to be treated more like credit products. However, the collaborative involvement of regulators is something that the leading proponents of the prepaid market in the US are all too happy to see. Chuck Harris, CEO of US prepaid card issuer NetSpend explained why in a recent interview:
"Some of us are providing a unique financial alternative to a bank account, and when you do anything at that sort of size or scale it's going to attract the attention of regulators. And frankly we embrace that, I think the idea of having a regulator for our industry is a great idea – the initial response we had to the CFPB was 'fantastic' – it legitimizes our industry, we have a regulator now."
Providing value and protection without stifling inclusion
As with many innovative and fast-evolving financial services products, prepaid cards pose a complex regulatory challenge. Over the past decade they have already proven their ability to provide unbanked and underbanked populations with a viable path to financial inclusion and any regulatory measure that threatens this would be counterproductive. Prepaid travel cards are quickly becoming a trusted means of spending money abroad, for both individuals and for business proposes thanks to increased regulation and compliance, offering a range of advantages compared to traditional means of spending money abroad.
Even though the CFPB has its detractors, its role in promoting transparency has created an environment where prepaid products are viewed in a much more positive light. The same can be said in the UK, where FCA authorization and regulation has led to diminishing suspicion and increased adoption of a growing variety of prepaid vendors.
Provided that the relationship between the regulators and prepaid providers remains one of collaboration, dialogue and mutual understanding then the resultant products on offer will no doubt become even simpler, fairer and practical to use.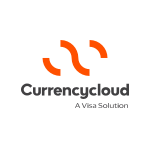 By:
Currencycloud
We're re-imagining the way money flows to create a better tomorrow for all.