Many lessons can be learned from the recent collapse of Thomas Cook, the world's oldest travel company, and the benefits of leveraging the platform economy. Not least of these is the company's failure to adapt to changing customer expectations – notably a shift from packaged holidays to the pick and mix model favoured by today's digitally empowered travellers.
As well as dragging their heels on the closure of expensive high street shops in the face of growing competition from online-only travel companies, Thomas Cook didn't make it easy for customers to pay for holidays and ancillary services from within their website.
The point is that technology now enables businesses to do so much more than what was possible years ago. Take traveling by taxi as an example: in the past, you would need to find a cashpoint, call a cab company, find a taxi rank or hail a cab from the side of the road.
Using Uber, all you have to do is click on a phone app and the whole transaction is taken care of.
Improving customers' lives
The open API stack has enabled firms like Uber to think beyond their core propositions and engage with customers to provide further products and services that improve customers' lives. In the case of Uber this means delivering food via Uber Eats – and even beauty services in partnership with blowout&go.
Another example is Carnext.com, which is collaborating with Notarieel Betalen to provide safe payment services between buyers and sellers, particularly for higher-value products such as cars. Payment for a prospective purchase is lodged with Notarieel Betalen and once the buyer has received the car and is completely happy with it, they can instruct the payment to be completed – all within the Carnext.com platform.
Platform component model
This so-called platform or component approach works for SMEs as well as consumers and led to the birth of the term 'platform-economy'. In March 2019, Grab Financial Group launched SME lending and micro-insurance for ride-hailing drivers in Singapore. Grab plans to become the region's largest merchant network, Insurtech policy provider and Fintech lender in the region, providing a single app to keep SMEs engaged and gaining a bigger share of their overall spend on services.
There are no limits on ideas for platforms that leverage the partnership approach: Airbnb, for example, was set up when its founders were traveling to a conference in 2007 but couldn't pay for their housing, so two of them decided to rent out part of their apartments in order to help pay for the cost of the trip. Now a multi-billion dollar enterprise, Airbnb offers experiences run by local providers, including everything from yoga with goats to living with a nomadic tribe.
Some considerations to bear in mind
So the technological wherewithal exists for any organisation to expand the services they offer to customers, whether they are consumers, SMEs or even larger enterprises. However, there are some considerations to bear in mind when deciding which way to go with expansion plans.
The first is not to move too far away from your core business offering and expertise. Although the trend for failing fast prevails, an ill-judged bridge too far can waste resources at best and create reputational damage at worst.
For example, both Amazon and Facebook tried to launch their own mobile phones but abandoned their plans when it became apparent that their new products couldn't compete with those from market leaders.
Also, who can forget Google Glass and Google Plus – two ventures that even one of the biggest companies in the world couldn't make succeed because they weren't based on their core expertise?
So while it makes sense for a ride-hailing company to offer insurance to its drivers, and for a short-term let provider to build on rented accommodation with local classes or experiences, history shows it's generally unwise to stray into a completely new market.
The second consideration is to think about the skills you need to stretch your brand into new services. The number one problem for all digital brands – and traditional organizations building digital capabilities – is to attract and keep good people with the right capabilities.
The platform approach can help here too as it means you can access the skills of a partner instead of recruiting or redeveloping staff in-house.
This brings us to the third consideration, which is how to select partners to work with. The two watchwords are longevity and trust. Effective partners will likely have been around for a number of years and have been highly successful, albeit in a specific niche sector.
It always pays to look at who is leading the prospective partner and their track records, along with regulatory compliance and industry accreditations, including International Standardization Organization (ISO) certifications for elements such as data and management quality as well as broader standards like GDPR and MiFId II.
Partner with confidence
By choosing a partner that is committed to an economy built around open APIs, brands can expand the services they provide with confidence. Companies that want to expand into new countries or offer foreign exchange or cross-border payments services, for example, don't need to build that functionality in-house.
Working with a proven expert in FX and cross-border payments, such as Currencycloud, organizations can be assured that the technology they are using will be fully compliant with changing regulation across the world and offer the most effective and transparent processes to customers.
The jury is out (for now at least) on what finally pushed Thomas Cook over the edge after trading successfully since the mid-1800s. But ignoring disruptive trends in the industry, the capabilities of technology to reshape experiences and changing demands from clients has got to be near the top of the list.
Business as usual may no longer be an option – and organisations that seize the opportunities provided by the platform economy and open APIs will be the winners.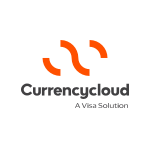 By:
Currencycloud
We're re-imagining the way money flows to create a better tomorrow for all.