Last night, in association with Tony Craddock and our friends at the EPA, we held a dinner with some of the key leaders in the European Prepaid industry. The wine flowed, the conversation was frank and like all thought provoking discussions I left with as many questions as answers. The crux of the matter was the future of the Prepaid card industry in Europe.
The traditional thesis goes something like this. Prepaid cards are often touted as bank account substitutes, and as such they are directly competing with a loss leading product offered by some of the world's biggest companies. Even further, they run on bank rails (e-money at the end of the day always sits in a bank account somewhere) and use the same card networks (predominantly Mastercard) so are they even really that innovative? If a Prepaid company or challenger bank is to be able to make any money in a low margin environment, then they will need a huge subscriber base, so the market will inevitably consolidate and may even flounder.
Listening to the conversation last night, it seems clear to me that this largely misses the point. Chris Skinner wrote an interesting blog this morning which describes the way banks think about digital transformation. In it he says: "Digital is all about rethinking the bank for the internet age. It is changing the business model and culture of the bank to be built around digital platforms. It is reimagining how to offer finance through technology. Bankers think of this the other way around. They think of how to apply finance to technology rather than how to apply technology to finance."
We should start by debunking the idea that a Prepaid card is a thing in it's own right. In today's world of e-money, the form factor of a card is largely irrelevant. A Prepaid card is really an e-money account, the card simply a payment mechanism that sits on top of it. And the e-money account at its heart is a platform for innovation. Gone are the days when a new entrant has to build capital intensive banking systems to bring new ideas to market. We now have a platform where new ideas can flourish with far lower barriers to entry and where costs are incurred as entrepreneurs expand their businesses. Think of it as cloud computing for the financial services industry, or cloud banking if you prefer.
With that in mind, you now have a playing field where all sorts of new business models can emerge. And the point here is that there are other ways of making money than charging interest, interchange fees and foreign exchange fees. Your model might make money from referral fees (Shazam makes money from referral fees from Apple and Spotify), paid advertising, data services and a million other things that are beyond my faculty this morning.
So what does this mean for the future of the Prepaid industry? My guess is that some services will indeed consolidate – banks will snap up some of the great Apps that are being built. Some will fail, their ideas just won't fly. Some will flourish and grow in the model of Venmo or WeChat Pay. New players will continuously emerge with innovations that we have not yet conceived of.
The winner in all of this will be the user – whether consumer or business – who will have access to new and exciting services. That is the power of the cloud.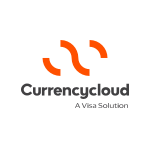 By:
Currencycloud
We're re-imagining the way money flows to create a better tomorrow for all.