Although fintechs are continuing to innovate and provide new methods of access to financial products, companies and individuals alike still log in to their online banking portal to make payments, check balances, reconcile accounts, and maybe even shop for a car loan, home loan or credit card. Some of us have evolved to use bank consolidation platforms such as Mint or Personal Capital, or to use one online banking account to link all other bank accounts to.
However, in the future, cloud-based applications like Uber, Google, or Apple iOS will be the primary way many consumers will choose to bank. It would not be outlandish to speculate that within the next ten years we won't ever need to visit a bank, or even their website, to utilize and engage with a financial service. Digital platforms will be able to offer us the banking services we need natively within whatever application it is we are using – whether that be Enterprise Resource Planning (ERP) tools, eCommerce marketplaces, travel apps, digital wallets, or any other applications that fit into our daily routines.
This shift has been developing through direct "Sponsor Bank" partnerships
We have seen quite a few Sponsor Banks popping up over the past decade such as Radius Bank, Metropolitan Bank, Cross River Bank, or Evolve Bank. These banks have become comfortable powering fintech platforms to build their apps on top of the bank's regulated charter & legacy technological infrastructure. Some of these banks, such as Evolve, are even taking the next step and building their own API layers.
The fintech platforms are sponsored agents of the bank and thus are held to rigorous Anti-Money Laundering (AML), Know-Your-Customer (KYC), & transaction monitoring standards by the banks' risk and compliance leadership. Being tech companies, they are adept at building scalable solutions and are typically more efficient at detecting fraud or AML violations well before the bank would have, often identifying fraud proactively before any money moves.
Banking-as-a-service is accelerating this transition
More recently we've witnessed the development of fintech core banking platforms, or Banking-as-a-Service (BaaS) providers. These are firms such as Cambr, Marqeta, and Dwolla — who Currencycloud has just recently partnered with to power cross-border payments, FX, and multi-currency ewallets for Dwolla's fintech programs.
These Banking-as-a-Service providers act as an API layer built on top of a US bank to streamline the onboarding and development of new fintech programs under the banks' regulatory umbrella. They provide the requisite connectivity that enables a new fintech program to sprout up without having to go through the difficult process of onboarding directly to a sponsor bank and then integrating with the bank's legacy infrastructure to provide the financial service that their end customers require. These services could include FBO accounts, checking or savings accounts, card/virtual account issuing, lending, ACH transfers, wires, FX, and more.
Additionally, the banks benefit from having the Banking-as-a-Service provider attached to the banks' financial services, because it enables them to acquire a greater amount of deposits and transaction flow as each program built on the Banking-as-a-Service platform is effectively a marketing agent of the bank.
The spread of "Headless Banking" in the US market
This ecosystem of banks providing services to fintech programs via a connection with BaaS providers or tech-savvy processors is increasingly being referred to as "Headless Banking," and is enabling the US market to work around the lack of open banking in order to drive innovation and growth in the industry. The concept of "Headless Banking" ultimately enables US banks to embed their services directly into fintech platforms, however, this can also be applied to a myriad of consumer apps unrelated to banking or finance.
This model is brilliant because it effectively removes the barrier to entry for any Big Tech companies that want to embed banking services into their platforms. Not only that, but they can do so with a previously unheard of speed to market.
Behind every great app, there will be a great bank
This is the future of banking: future generations will not even need to visit the website or app of a traditional bank. Instead they will simply sign up for Apple, Amazon, Google, or Facebook bank accounts. Future CFO's will bank with business platforms such as Oracle, SAP, Cisco, or Salesforce in order to fuel their businesses. Banking will become increasingly embedded into consumers' everyday lives with financial platforms powering the experience from behind the scenes.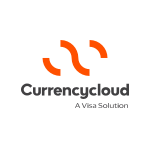 By:
Currencycloud
We're re-imagining the way money flows to create a better tomorrow for all.