Tech innovations can be both an opportunity and a challenge for Fintech firms. Whether it's the potential of machine learning, or the challenges that a growing emphasis on cyber-security brings, no two days are ever the same. At Currencycloud, we know that there is much more to a great tech team than just the tools they use. So, after learning more about the pair in our first Tech Perspectives panel, we've sat down with Liam and Derik again to find out what they think makes a great tech team.
Q: Based on your experiences at Currencycloud, what do you think are the most essential things to ensure a tech team works well together?
Derik:With any good tech team, you'll likely get a varied group of people with different backgrounds, experiences and skills. And so, trust and mutual respect are absolutely key for a team to flourish and to make the most of the different capabilities of each individual member.
Liam:There has to be a connected and collaborative mindset, and complete ownership of the project a team is working on. When everyone is on the same page and has the same goals in mind, great work should automatically follow.
Q: What are the potential pitfalls that can disrupt the flow of a team?
Derik: While successful tech teams are made up of quick-witted and perceptive people, poor communication between colleagues could hinder their overall efficiency. This can be avoided through affording complete transparency, and allowing each individual to have their ideas heard.
Liam: I'd have to agree with Derik – communication issues can quickly lead to contention when working in a team. In our team, we encourage an open, honest environment where anyone can raise their concerns, because if people don't do this, it will invariably cause friction at some point in the future.
Q: With fears of technology taking over jobs no longer just a science fiction fantasy, do you think AI can ever replace a tech team? Why or why not?
Liam: Over history, humans have proven to be very good at finding work for themselves during technological revolutions. AI will serve as a serious challenge to this in the very distant future. Having said that, I think our jobs are safe for the time being though!
Derik: AI will definitely have a prominent role in the future of the technology industry, whether we like it or not. But rather than the dystopian future of robots taking over the world, I believe AI will mainly help us efficiently complete jobs that, in hindsight, will likely seem mundane.
Q: How important is a shared culture in a tech team?
Derik: Culture is immensely important. In fact, I believe it can make or break a team in terms of productivity and cohesion. A strong workplace culture can really improve performance, engagement and – most importantly – job satisfaction.
Liam: I agree with that. Culture can define a lot of different aspects of an organization, and creating an environment where people enjoy what they do and feel valued and motivated is very important. Without these things, you will really struggle to create a high performing team.
Q: What do you think that you as a tech team do differently that other teams, whether tech or non-tech, could learn from and vice versa?
Liam: I've recently noticed that more teams across different industries are adopting agile practices, such as running a daily morning stand-up meeting or tracking progress with Kanban boards. These are great project management tools, and the influence of tech teams using these methods successfully has encouraged more widespread use across other areas of these organizations.
Derik:There's definitely a lot that successful teams can learn from one another, regardless of sector. We are constantly looking for ways to improve our teams at Currencycloud, and some of the innovations Liam suggested are certainly worth considering!
Thanks to Derik and Liam for sharing their insights on what makes a good tech team tick. With the Fourth Industrial Revolution shaking up the industry, there's never been a better time to see what our experts think about the most popular topics in the sector, so keep your eye out for the next entry in the Tech Perspectives series!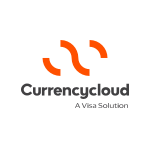 By:
Currencycloud
We're re-imagining the way money flows to create a better tomorrow for all.