The world of tech is constantly changing – 2018 is set to be an exciting time for new innovations to become mainstream, and the Currencycloud tech team is incredibly excited to see what the coming year brings. With some of the most in-the-know industry influencers amongst our ranks, there's no-one better to provide cutting-edge insight on the upcoming tech developments of the future. As a result, we've gathered a group of the most plugged-in personalities at Currencycloud to start a brand-new tech panel, where our experts will share their thoughts about everything from coding and compliance to bitcoin and blockchain.
Derik Vercueil, Head of Architecture & Security, and Liam McAndrew, Head of Development, are the first stars from our entourage of tech titans. To get a glimpse of the real tech experts behind the job titles, we've asked Derik and Liam some questions on their personal interests, how they ended up in the sector, and what life is really like at Currencycloud.
Q: Thanks for taking part in our tech panel, guys! So we can understand more about your roles at the company, can you describe a typical day on the job, as well as your favourite thing about working at Currencycloud?
Liam: I have a really varied role at Currencycloud, which is generally focused on leading and building our software development teams. As a result, no one day is the same, and it's this variety and unpredictability that is my favorite thing about my job. For example, last week I was visiting our nearshore development team all the way in the Ukraine to discuss how we can improve communication between our different office locations.
Derik: Thankfully, the team at Currencycloud has done a fantastic job in building a modern scalable platform, so the majority of my time is spent identifying opportunities to further improve the architecture and security of the platform against constantly evolving risks. The proactive and collaborative atmosphere with everyone who works here is vital for pre-empting the numerous threats, and makes working with the team a lot of fun.
Q: Outside of your backgrounds in tech, do you have any surprising or fun facts about yourselves?
Derik: That's a tough one! My go-to party trick is that I can play the trumpet, so I think I'd have to go with that.
Liam: I'm obsessed with aeroplanes and flying, so I'm currently studying for my private pilot's license! Look out for me in the skies soon.
Q: How did you get into technology and your current roles?
Derik: In my teens, I spent my free time building custom desktops in computer stores, and quickly branched out into my own PC business. I also worked part-time for an internet service provider whilst at university, which introduced me to the intricacies of networking. This was followed by roles related to eCommerce, Payments, Online Travel and Operational Support Systems – and as they say, the rest is history…
Liam: I found my passion for tech as a child and taught myself HTML/CSS to build my own website. However, it wasn't until university that I decided to explore other programming languages and pursue a career in software. Soon after, I joined Currencycloud as a developer. Since then I've taken a keen interest in team organization and agile principles, which led to my role as Head of Development. But I'm still as passionate about programming as ever!
Q: Who are your ultimate tech role models and why?
Liam: It would have to be the father of computer science, Alan Turing. Besides his significant contribution on cracking the Enigma code during World War Two, he had a huge influence on modern computing, which we now largely take for granted.
Derik: For me, it'd have to be Elon Musk – some of the work he's done recently is stunning. Out of all the prominent tech visionaries of our time, he's the one who is actually taking science fiction and making it a reality.
Q: Finally, what are your favorite pieces of tech and why?
Liam: Beyond the obvious answers like the iPhone, I have a lot of love for the Raspberry Pi – its simplicity and versatility has made both hardware and software development so much more accessible for developers of all levels.
Derik: While it may now be obsolete, there was a time when the Linksys WRT54G3G was all I could rely on for network connectivity. Because of this, I'd have to say it is my all-time favourite piece of tech on which to learn embedded system development with OpenWRT. It'll always hold a special place in my heart.
Fancy reading about what Derik, Liam and other tech professionals have to say on the biggest topics in tech? Keep a close eye on the Currencycloud blog for the next entry in the Tech Perspectives series, where our experts discuss what makes a good tech team.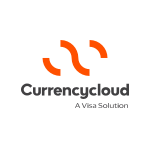 By:
Currencycloud
We're re-imagining the way money flows to create a better tomorrow for all.