From Java to Ruby to Python, developers speak many languages. While this dialect of slashes, dots, stars and brackets might seem impenetrable to the outside world, there's no room for "lost in translation" when it comes to communication between the tech team and the wider business.
This bridge has become more and more relevant as Currencycloud has grown. Back in 2012, we were a development team of around 10 people, which has now scaled to over 50 people, across three different countries. When there's just a handful of you, it's easy to stay aligned and keep talking. To ensure we don't lose this, we're now setup in to six smaller teams, each focused on different deliverables – Payments, FX and Treasury, UI and Customer Features, Finance and Compliance, and Technical Delivery. Each team has a priority focus, which helps prevent any confusion or overlap.
Of course, the wider business has grown too, which has brought the need to moderate and prioritize inputs from a far wider range of stakeholders – where there are voices, there are opinions! As a tech company however, this collaboration cannot come at the expense of agility. The ability to move quickly – whether in response to regulatory requirements, customer demand, or for existing product updates – is one of our team's core principles. We're not a bank, we don't have massive teams dedicated to specific regulatory projects, or the luxury of time to think about things for two or three years before they happen. We have to focus, and be ready to deliver when required.
Our technical roadmap is also a tool that encourages effective collaboration. This is written in plain English, in a way that the whole business can understand, giving everyone visibility into the technical vision, priorities, and crucially, helping to set expectations around delivery timelines. It's important for the business to understand that it's software – it's not perfect, and doesn't always work first time. There can be hiccups, and things can go wrong, pulling the dev team's focus back to a previous project.
When it comes to tech however, it goes beyond the core technical team. We've benefited from the importance of a separate product team. The product team is a crucial, independent voice, reinforcing the logic behind the roadmap in the eyes of the business, with the extra reassurance that it's the right priority and direction for the company.
This collaboration doesn't stop at the planning phase with the senior team, but continues through to product delivery. This is always done in conjunction with a main stakeholder from within the business – a Relationship Manager for example, or the Head of Compliance. The more involved this stakeholder is, the more successful the project, supported by the combination of business and subject matter expertise.
We are a technology business, so those responsible for its development cannot operate in a bubble, either doing their own thing, or acting simply as the execution mechanism for the whims of a leadership team. Goals, priorities and vision must be analyzed and de-coded in a collaborative way, before they can be coded into reality by the devs.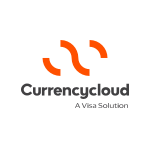 By:
Currencycloud
We're re-imagining the way money flows to create a better tomorrow for all.