Even if you understand the benefits of integrating with a payment solution, communicating those benefits to your development team and managing that change within your organization can be a challenge. We've detailed some of the benefits of payment integration as they relate to developers to help you talk change with your team and inform their expectations, quell their fears and prep them for the integration process.
The benefits of integrating with a payment API
From a software development perspective, integrating with a pre-built payment API essentially means plugging that entire API infrastructure into your current solution on the back end. Sophisticated cross-border payment solutions like Currencycloud were created to enable seamless connectivity and provide support resources, a digital toolkit and a malleable framework to make integration easy from a development standpoint. With one simple integration, your businesses can tap into an elaborate payment infrastructure without needing to build out payment functionality piece by piece.
Along with saving developers time, payment API solutions like Currencycloud work to alleviate the burden of regularly managing the back end of payments. Instead of working to power every conversion and transaction, developers can connect their system with a payment solution and simply maintain access to that payment environment.
What does integration entail?
The integration process varies depending on the scope of the project, but it's always easier if a payment provider offers developers clear documentation, digital toolkits and access to a demo environment. While integrating with a pre-built payment platform can be accomplished by simply forging a connection with that existing environment, integrating with individual APIs can be more nuanced.
If your company's developmental niche isn't in fintech, integrating with a payment API means that you can offer you customers superior payment options and a seamless payment UX and still allocate your time, focus and development budget to improving your core product. Doing so will also insulate your development team from dealing with the inherent complexities of hosting cross-border payments and responding to FX market fluctuations. Conversely, building a functional international payment solution from scratch would require developers to account for a vast range of compliance standards, data needs, exchange rates, user preferences and banking regulations that vary significantly by region. Creating an international payment ecosystem from scratch also means taking on greater operational costs, long-term maintenance responsibilities and legal accountability.
If you have an existing payment platform and are looking to integrate with a few APIs to lend functionality in specific areas of your payment process (rather than outsourcing your entire payment system development), using a demo environment will give you the freedom to define and test a manageable scope that corresponds with your specific needs and those of your customers.
Toolkits can help streamline integration efforts by providing relevant development resources to aid in the process. For example, Currencycloud offers software development kits (SDKs) for all supported programming languages to help developers streamline their efforts. Rather than forcing your teams to learn a new language on the fly, Currencycloud enables them to begin payment development and integration quickly by providing them with the right SDK for their preferred language, whether they're deeply committed to Java or staunch Rubyists. We recognizes that not all clients will have experience coding in the same language; thus we take the burden of code translation off of development teams by providing a software toolkit that helps construct and translate messages into the correct language and form they expect.
Planning Ahead
No matter the scope of integration, it's important to make a plan upfront to ensure that everyone at your company and on your team is on board. Among other things, that means defining clear goals for the integration, laying out a timeline and ensuring that the solution you're choosing will effectively fix your challenge. For more direction on how to prepare your entire organization for seamless payment integration, check out our latest ebook: The payment provider playbook: How to successfully prepare your team for a platform integration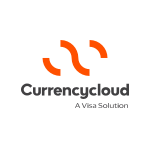 By:
Currencycloud
We're re-imagining the way money flows to create a better tomorrow for all.