Something happened Wednesday, September 4 that was a little out of the ordinary. I spent the morning at 10 Downing St. Currency Cloud had been invited to the Financial Innovators Summit, a roundtable discussion between government, regulators and the financial innovation community.
Let me first of all say that when I received this invitation, I wasn't expecting the event to actually take place at 10 Downing St i.e. where the Prime Minister lives. In a previous life I attended a meeting at 'The White House' which was (a bit disappointingly) in a nearby building. As I went past the famous black door, I couldn't help but think that if I climbed the right stairs and went down the right corridors, I would eventually stumble across Sam and Dave.
Anyway…the purpose of the Summit was to get key financial innovators at Fintech firms, challenger banks and the wider ecosystem in front of senior figures from the FCA, HM Treasury and other areas of government.
Most of the discussion centred around the same issue: innovators want access to pieces of the financial system which are not in control of the regulators but in control of the major banks. It's the same for payments firms, crowd funders, challenger banks, P2P lenders or any other subsector.
The UK financial environment is dominated by clearing banks. While the FCA and others tend to publish regulation that is broadly supportive of innovation, it will usually end up being implemented conservatively by the main high street banks. The thrust of our discussion was not a case of bank bashing, rather a request for regulators to understand that sometimes large banks business interest and innovation in financial markets are in contradiction.
As a case in point, some of the startups were quite vociferous about getting access to Faster Payments. At present it is very hard for small companies to hook up to the service. Could this be made easier? Another issue is around banks shutting down their services to remittance firms, which scores of workers in the UK rely on to send money to their families in the developing world (I talked about this issue recently with financial services commentator Chris Skinner). Remittance firms need banks to function but banks understandably are hesitant to serve them due to AML/KYC concerns.
The UK has done a great job of getting decision makers to hear some of the challenges facing financial services from those in the know. We are now taking some small steps to improve the situation. Next April the FCA will be spinning out a new regulator whose sole responsibility is to look after payments. The government is currently holding consultations on the remittance problem, but we must remember that regulators do not have a magic switch to make things better overnight. It will take much time and effort to make a safer and more efficient financial system but what is important is that dialogue is happening, and those in charge are listening.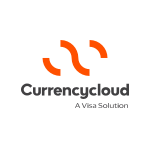 By:
Currencycloud
We're re-imagining the way money flows to create a better tomorrow for all.