Samsung has become the latest player in the mobile payments arena, announcing the launch of their Samsung Pay product for customers. Similar to Apple Pay which launched here in the UK a few months ago, Samsung Pay allows users to store digital copies of their payment cards on their smartphones. Such apps utilize near field communication (NFC) capabilities, which is a wireless technology typically used by shipping companies, or in large warehouses to keep track of goods. This has been standardized for consumer smartphones to transfer data between devices. This enables users to pay for goods simply by tapping their handset on a contactless card reader as they check out.
Initially limited to their flagship handsets, the S6 and S6 Edge, Samsung Pay is the latest move by the Korean electronics giant to carve out their own niche in the smartphone market and to lure users away from Google's stock Android apps. Samsung Pay is the latest move towards ending their dependence on Google apps and services, helping them to extract more value and profit from manufacturing Android devices.
Android currently accounts for nearly 83% of the smartphone marketplace, representing a significant opportunity for Samsung. Consumers benefit from the move too, effectively offering a choice of service provider when it comes to paying for goods. As the third major player in "true" contactless smartphone payments, Samsung's service should help to drive innovation and competition in the sector – particularly for Android users.
Still a number of teething issues
Device support
Back in July, news reports highlighted the fact that tech savvy customers are desperate to get started with mobile payments. However there remain several barriers to mass adoption that may take some time to overcome.
First, there is the number of supported devices. Despite NFC being a relatively mature technology (London Underground has been using it in Oyster cards for more than a decade), it remains absent from many smartphone models; Apple only added NFC chipsets to their range last year. This means that there are still only a handful of devices capable of making contactless transactions.
Worse still, not every NFC handset is supported by the contactless services. Despite being equipped with NFC, the Galaxy 5 is not supported by Samsung Pay for instance. Google Wallet is also not available on every NFC-equipped handset.
Until vendors release more NFC-enabled handsets and include them in their payment platforms, growth of the technology will remain relatively slow. Samsung Pay is also limited to the US at present, further limiting its potential user base at launch.
Payment infrastructure
Potentially more problematic still is support for NFC payments in store. Contactless payment terminals may be fairly common in the UK and parts of the Far East, but the US is a different story. An inability to agree support by US banks tends to delay the deployment of new payment technologies; Chip and PIN cards have only recently been deployed on a mass scale – 9 years after it became the standard authentication technique here in the UK.
That said, Samsung Pay does have one major advantage over its rivals – the technology can also be used with older, "swipe" card terminals. When held near one of these pay points, Samsung Pay devices emit a "Magnetic Secure Transmission" (MST) signal that mimics perfectly the same information that is contained in the magnetic stripe of a registered bank card. The till then processes the payment as if the customer had physically swiped their card in the reader.
NFC terminals remain quite rare in the US, and there appears to be little appetite from retailers to install upgrades. Faced with a technology that is compatible with existing legacy terminals, retailers and customers who have the option are likely to choose Samsung Pay over Google Wallet. Samsung themselves claim that their service already works with 95% of US retailers.
The mobile payment market is growing
In his most recent earnings call, Apple CEO Tim Cook claimed that (http://mashable.com/2015/01/29/apple-pay-mobile-payment-pie/) in the US. These are pretty impressive stats given that the US mobile payment industry is predicted to reach $142 billion over the next four years.
Around 3% of UK consumers used mobile payments in store last year, but this represents a 100% increase on 2013. In fact, uptake has approximately doubled every year since 2011. Early support for mobile payments came from Android, but with Apple and Samsung now entering the arena, uptake should increase even more quickly.
Retailers themselves remain fairly ambiguous about Google Wallet, mainly because the lack of NFC terminals makes it much harder for Android users to pay with their phones. But the fact that Galaxy 6 users don't have to even ask about support for smartphone payments means that Samsung Pay has a good chance of stealing a lead over Google Wallet – particularly if they can reverse engineer the technology for use with their older handsets.
Samsung Pay remains a US-only scheme at present, effectively operating in a country-wide trial to ensure the technology works correctly before being rolled-out worldwide. Consumers in the UK are currently left with no choice according to their smartphone operating system; they can have Apple Pay on their iPhone or Google Wallet on their Android – the choice ends with the operating system installed on their handset.
Samsung's unique approach to contactless payments (using magnetic fields with older card terminals) does offer the technology a significant advantage over Android and iOS. In emerging markets where NFC payment terminals remain rare, Samsung could claim virtually the entire mobile payment market; retailers need not replace any of their infrastructure because the expense is borne by the customer.
The biggest barrier to this scenario is the range of supported devices. Without low-end, low-priced handsets on offer, Samsung (and its competitors) will be unable to take advantage of this opportunity. But even in developed economies, the ability to process mobile payments without any additional investment is an attractive proposition for retailers and consumers.
The mobile payments sector is certain to grow in importance
The mobile payments market remains in its infancy, and there are sure to be plenty of advances in the near future. Apple is looking to offer online and peer-to-peer payments for instance, with all the other providers investigating similar schemes. Ultimately the winners of this rapid innovation and jockeying for position are consumers. Samsung Pay introduces a much-needed third party into the smartphone payments industry, helping to prevent Google establishing a monopoly in the much-larger Android marketplace. Samsung is of course excluded from the Apple ecosystem (as is any other Apple Pay competitor), but their innovations could help tempt consumers into moving to an Android handset, and into the Samsung Pay fold.
Aside from the global mobile payment industry is expected to be worth $127.5 billion by 2020 with a compound annual growth rate of 127.5%, and Samsung is making some very intelligent moves to ensure they claim their share, and that their customers benefit as a result. They have already announced the platform will expand around the globe in 2016 to Australia, Singapore and Brazil – showing an aggressive strategy to win a battle in the on-going war for smartphone dominance. One which will take shape in over this year.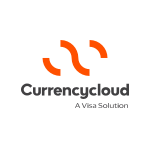 By:
Currencycloud
We're re-imagining the way money flows to create a better tomorrow for all.