Last time I darkened your door I said there are "tremendous opportunities" from opening up our monolithic banks via APIs.
Well, at the risk of sounding like a complete and utter payments nerd, let me tell you about the Open Banking opportunity that excites me the most: Request to Pay (RTP).
What is it? Put simply, it's a request for payment sent from one party to another that, if approved, triggers payment from a payer's bank account.
To understand why such a simple mechanism could herald a revolution in real time collections we need to understand the customer problem in more detail.
First, the payers. They typically have no choice or control over the timing or method of payments taken from their bank account.
Request To Pay solves this by offering maximum flexibility. Payers can 'pay now' via the method of their choice (e.g. from their savings account), or even 'pay later', scheduling a bill payment for a day or two after.
Next, the payees. They are often subject to great uncertainty as to when, or even whether, they get paid. Not only that, payments can have high failure rates because they are incorrectly referenced. This is particularly troublesome for businesses, increasing operational costs and Day Sales Outstanding.
RTP solves this by giving payees greater certainty over payment dates and also ensures payments are easily reconciled: exact payment references can be pulled through from the payer and Request To Pay provider, usually via an API.
Reconciliation made easier through automation – learn about the payments process and how to modernize it to gain operational efficiencies in our latest ebook.
Now, I'm not arguing RTP isn't without its roadblocks; after all, which immature technology is? Of the 14 challenges set out in a recent Citi paper, the knottiest one for me is the user experience around Strong Customer Authentication. This needs to be slick and frictionless.
However, none of these challenges are insurmountable. And, as Tony McLaughlin concludes in the Citi report: "there is an inexorable trend towards merchants having cost efficient, real time access to bank accounts."
It may take a while, but Open Banking will get us there.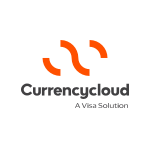 By:
Currencycloud
We're re-imagining the way money flows to create a better tomorrow for all.