Over the last ten years, Currencycloud has transformed cross-border payments and driven fintech innovation. Today, we continue to evolve and improve the services we deliver to our customers.
Read more:

We know it's more important than ever that we're able to provide a quality, reliable and secure platform. We also know that delivering sustainable change requires us to rethink how we build our software, adopting modern cloud-native practices that embrace the power of cloud-based computing and provide a frictionless and reliable path to production for our development teams.
With this in mind, we are undertaking a full re-platforming of our services and changing how our software is delivered, from the ground up.
How we're re-platforming to improve reliability, security and value
Reliability, security and sustainable operations are essential attributes of a world class global payments platform. In order to reach these goals, we've invested heavily in fully adopting continuous delivery, moving away from scheduled release cycles and embracing the on-demand release of smaller, much more frequent changes that are much easier to reason about and to gain feedback on. Our architecture has evolved to match this way of working, with autonomous teams working on independent microservices that aren't blocked by or have unforeseen interactions with other services.
Our microservices don't just allow our teams to work independently. They follow cloud native software patterns that make them optimised for change and sustainable operation.
What does re-platforming mean for our developers?
We know that on its own, this is not enough, which is why we're building out a robust path to production for our development community.
Automated infrastructure change has been part of our approach for some time, but we are now improving this by developing a fully automated pipeline with infrastructure and configuration as code. This means that changes will be less prone to human error and consistent automated testing can take place prior to any promotion to a production environment.
To help us make these important changes, we have moved towards a fully containerised system managed by Kubernetes.
In addition, and to ensure that our development community won't have to worry about repetitive boilerplate, or have to spend valuable time coding long-winded configuration for their services, our platform will abstract these tasks away. This reduces friction and lead times, and ultimately improves quality.
What does re-platforming mean for customers?
Because we're making life easier for our developer community, we're creating the space for them to build great new features, address customer needs, and deliver value very quickly.
Our re-platforming efforts amount to a root and branch re-thinking of how we develop software, which means we are also building capabilities for the long-term. In the near future, we will be able to respond much more quickly to things like zero-day threats. This is thanks to the automation of processes that not only improves security and reliability, but also means infrastructure teams won't need to drop everything to respond, and can instead continue to focus on important work, delivering customer value.
Ultimately, we'll have an even more reliable and secure platform, which is not only fit for change, but built to continuously deliver this change.
There is still much to do, and we are learning all the time. We look forward to updating you on our re-platforming progress in the months to come, but if you would like to discuss the changes we are implementing directly, please get in touch today.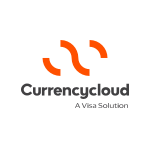 By:
Currencycloud
We're re-imagining the way money flows to create a better tomorrow for all.