Currencycloud Spark is here, and it will revolutionise how businesses approach international commerce.
This is fantastic news for fintechs and financial institutions (FIs). Up until now, the industry has had to navigate a complicated amalgamation of different suppliers to make a cross-border payment resulting in a lot of manual processing, opacity around total costs of transferring money overseas, as well as the time it takes for the money to arrive at its destination.
There has never been a single-sourced solution that overcomes these hurdles, often discouraging businesses from operating on an international level. Until now.
Currencycloud Spark makes life easier for innovative fintechs and FIs by solving all these problems in one place. The new solution enables banks and fintechs to provide multi-currency accounts to their business customers to collect, store, convert and pay in more than 35 currencies.
This means businesses of all sizes – from SMEs to multinationals – can manage customer payment flows and operate like a local.
Let's take an FI with a business customer as an example. An FI powered by Currencycloud Spark can allow the business to:
Have clarity over fees – makes reconciliation much easier and reduces bad debt
Improve customer experience – invoice in the customer's currency, which is easier and cheaper for them
Hold balances in multiple currencies – be open to more markets and pay suppliers without unnecessary FX fees
Receive money from anywhere – foreign customers can simply pay into a local account
Below, we explore some situations where life will be easier for banks and fintechs.
Finding time for innovation
A bank's priority is to keep the lights on and to ensure their core banking systems continue to work 24/7/365, keeping people's money safe.
Given the scale of this task, the time and capacity available for innovation is often reduced.
As a result, banks can find it frustrating and difficult to keep up with the innovation offered by new challenger banks that have been built for the digital age.
As an example, if a business based in Europe and is working with a UK company, they will want to receive payment in Euros. However, if they use their local bank, it becomes a pain point for their UK customer who is based overseas.
The UK company will have to send an expensive international wire transfer that doesn't fit their standard, automated processes, and that requires significant manual work. On top of that, there will be high FX fees to convert the payment.
All of this because European banks don't provide foreign currency accounts to businesses.
Currently, with limited ability to innovate, the bank struggles to offer a better service and risks losing their clients to alternative solutions.
With Currencycloud Spark, local European banks can allow their clients to receive the funds in GBP in a way that is much simpler, quicker and whilst still making revenue on those transactions.
This allows banks to level the playing field with new, innovative competitors, protect their revenue and provide a much better client experience.
Expanding to new territories
Setting up banking facilities in foreign countries can be a very expensive and time-consuming process, which is often beyond the means of many businesses.
However, businesses increasingly expect to have foreign customers. And they want to be able to invoice in the customer's currency, and for the customer to pay in their own currency.
The current situation is full of friction and costs, and is therefore not appealing for any business, or its customers.
This presents an opportunity for a fintech that has Currencycloud Spark. That's because they can provide businesses with virtual local bank accounts that foreign customers can pay into easily.
Armed with this solution, a business can get off the ground in another territory more easily, quickly scaling into their desired jurisdictions without overwhelming legal or regulatory overheads.
Get in touch today to find out how Currencycloud Spark can streamline global transactions for you and your customers.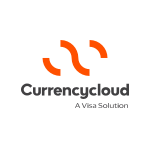 By:
Currencycloud
We're re-imagining the way money flows to create a better tomorrow for all.