Last week, we announced the launch of Global Collections, a new global business receivables service that lets you do business banking like a local, without you ever having to set foot in a foreign country. Through a series of real-world use cases, we illustrate how local currency accounts can be a game changer in increasing your international footprint and achieving customer success.
Use case #2: Merchant service payment providers
You're looking to launch a new Payment Service Provider business to help Chinese merchants selling on European marketplaces like Amazon.De get their money back to China.
Currently, when German shoppers buy online, the proceeds go into the Chinese merchant's Amazon wallet. When the merchant wants to get the money back to China from Europe, they are charged 2% by the large, incumbent provider that you want to displace. Not only that, it takes five days for the money to arrive in the merchant's bank account in Hong Kong, which reduces their working capital.
However, you aren't regulated to provide financial services in Europe and are finding it difficult to open bank accounts in Germany. Plus, Amazon will only pay to a bank account in the merchant's name.
What can you do to help the Chinese merchants that have signed up as your pilot clients? We have the answer: Global Collections.
Collect payments in named accounts while protecting margins from costly marketplace fees
Currencycloud's Global Collections allows you collect funds on behalf of the merchant from Amazon.De, locally, in Europe. Our solution allows you to issue euro-denominated international bank account numbers (IBANs) to your merchants. These IBANs are used by Amazon.De to send the merchant's funds to a European bank account in the merchant's name. At this point you can use the full functionality of Global Collections to convert the euros to Chinese yuan at wholesale rates and send the funds back to the merchant's CNH account in Hong Kong.
Your clients are happy because you've charged them less than 2% for a much better, quicker service. Their working capital isn't as tight and they can use the money to buy more inventory and increase revenue. You're happy because one integration with Currencycloud has given you access to a cross-border accounts receivables. And the ability to issue euro IBANs in your merchant's name means you'll have no problems with reconciliation once you scale your payments business into a global player. It's win-win!
Currencycloud's Global Collections: powering international e-commerce on marketplaces, with a local accounts receivable solution.

To learn more about how Global Collections works, watch our quick overview video or contact us for a 20-minute discovery call.
Read use case #1 – Helping your clients get paid by their international customers, locally
Read use case #3 – Helping prepaid card companies expand globally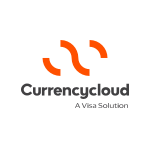 By:
Currencycloud
We're re-imagining the way money flows to create a better tomorrow for all.