It's that time of year – chestnuts are roasting on an open fire and thoughts turn to the trends and technologies that will make waves in the next twelve months. 2014 has been an interesting year for the payment industry and payments tech in general. The pace of innovation shows no sign of slowing. In my view, 2015 will be the year that…
The industry sees past Bitcoin to Blockchain technology
Bitcoin – do we seriously think sovereign nations will give up their currency for this funky new technology? No. But that's missing the point of Bitcoin, and its potential application beyond the realm of crypto currency. Much like Napster back in the 90s, Bitcoin has turned up, (confused people), and broken the rules. Napster wasn't quite right, but it showed us that the appetite was there for a different mechanism of service delivery, opening the gates for the likes of Apple, who refined and legitimized the concept. Now, music stores selling physical records are going out of business, while streaming services such as iTunes, Spotify and Deezer rule the waves.
It truly is madness that it's cheaper to send a physical package than electronic money. With Blockchain technology, a digital asset can be cleared instantly. You don't need to send a message, or a file, or a package to a central location for delivery somewhere else – the knowledge of the asset is in the network. This has the potential to revolutionize international money transfers, democratizing money to put the power back into the hands of the people rather than the banking network.
People are worried about Bitcoin, and that's a good thing, because it means they're talking about it. 2015 will be the year that the conversation moves away from crypto currency, to talk about technology that moves money.
The big players start to take challenger banks seriously
Due to their size, and lengthy decision-making processes, the biggest banks have not yet responded adequately to changing customer needs. A new wave of smart, specialist challenger banks are more than happy to step into the breach and address these requirements. These banks don't always look like challenger banks – they may be brands with financial products, often without a current account as their main product.
The world is starting to look very different. These banks are catering for customer segments who are underserved by the big banks – the mid-tier firms who aren't quite large enough to qualify for the largest banks' best deals, and a consumer generation that doesn't care about what the traditional banking network does, only the services that matter to them.
Challenger banks are able to address the specific requirements of these customers, taking a fundamentally different approach to the market and proving that banks are not about location, they're about technology. There's only so long you can ignore that.
We have to see compliance through a different lens
The need for regulatory compliance is not going to go away – so the industry has to stop complaining about it. It has now become such a challenge that there is real financial value in innovation in this space. It's not about loosening the rules, but applying them in a particular way to implement regulations that are reasonable.
The recent FinCEN statement is a move in the right direction for the need for regulation that allows money services businesses (MSBs) to remain competitive. It's actually the banks that regulate the marketplace – they have to pay the hefty fines, so it's understandable that they have a small appetite for risk. However, to allow innovation in this space we have to move away from reliance on old-world proof of identity (a bill or passport) towards use of technology and digital footprint, which cannot be faked. If we are able to start using technology to solve the problem, regulators will get what they want, banks will mitigate their risk, and consumers will enjoy a decent authentication experience.
As the very form of money changes, the possibility for ground-breaking innovations in payments further increases. Cheers to 2015.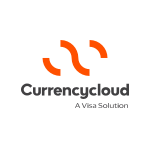 By:
Currencycloud
We're re-imagining the way money flows to create a better tomorrow for all.