Remember when phone calls included multiple, observable touch points and costs? When calling internationally was an uncommon practice that required various fees and parties to accomplish? Today, we can pick up our own personal phones, dial 10 to 12 digits, and reach almost anyone in the world, immediately and without friction. The costs? It's just billed to the callers account, without any further action from the caller.
Money has traditionally had to move along channels much in the same fashion that phone calls move. Still, today, the process of international payments isn't quite as streamlined (yet) as that of an international phone call. But recent trends in payments technology certainly point in that direction.
Payment technology trend #1: Eliminate friction
The biggest hindrance to international payments ease is overhead. Today, building frictionless cross-border payments is a priority. Because there are so many places within the payments process that cause friction, the industry is ripe with opportunities for improvement.
While consumers often experience the immediate benefits of a technology upgrade, businesses have it a bit harder. For a business, the experience of paying for, or getting paid for, something remains much less streamlined than the experience of making a phone call, our nearest process comparison. There are a variety of reasons for this strain. Consider, for example, the objective of the payment. For consumers, their payments experience might consist of splitting dinner using Venmo. For a business, the payments experience might consist of paying 100-plus bills in one go. When a consumer sends money to her mother in China through WhatsApp, the consumer can simply ask if the money was received. When a business sends a payment, it can get lost somewhere in the financial system, clouded by processes, data and transactions that produce more data.
Additionally, international clients and partners might have different regulations than your business. Domestic money movement doesn't involve too many hurdles, but for a cross-border payment, a whole series of regulatory and compliance checks will be issued. Consumers simply don't experience this level of friction.
Every piece of payments technology created today should be moving toward eliminating friction in order to keep up with the pace of consumerization of business processes.
Trend #2: Adding transparency is close behind
Remember that consumer who was able to confirm their payment was received with only a phone call? Payments aren't quite so transparent for businesses. It's not always as quick or easy for a business to know whether a payment has been received until an invoice that says otherwise arrives. Providing insight into the course a payment takes as it makes its way from provider to recipient is a major payments technology trend, and with great reason: it saves operations teams a ton of time, assures recipients of their payment and eliminates the back and forth and high costs involved in discovering a payment hasn't cleared, then resubmitting it.
Trend #3: Moving away from legacy
The third major trend in payments technology involves moving away from the legacy systems that banks use. While there are a variety of non-bank options for consumers to send payments, the overwhelming majority of business payments move through banks. Due to regulatory demands and sheer size limitations, banks are always a bit slower to adapt. To the extent that they do adapt, it is typically easier to innovate on a consumer level, eliminating friction and adding transparency wherever possible, while businesses remain beholden to the older ways of operation.
With the completion of global supply chain integration, the increased velocity of money movement and increases in volume and value of business payments, complexities abound. The only way for businesses to keep up is to implement technology that removes friction, prioritizes transparency, and minimizes the complexities associated with traditional cross-border payments.
Whatever the macroeconomic trends are in business, the world of payments technology must support them. We are hurtling toward speed, efficiency and control in every other area of business. Payments tech trends are dictated by the need to keep up.
To learn more about the payment process and how to modernize it to scale your business, download our latest ebook.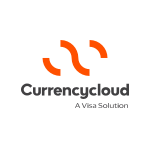 By:
Currencycloud
We're re-imagining the way money flows to create a better tomorrow for all.